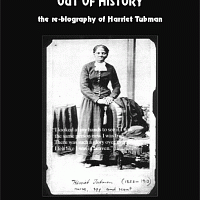 Childhood & the Gathering Storm
Focus on Amazons.
About why we deal with real women as myths. Girls who never
really
existed. Yet and again, are all around us & that we can't bring ourselves to see. Cause seeing through white men's eyes is about non-vision of ourselves. So let's deal with a real Amazon.
Think about Harriet Tubman. Take six months. In fact, take a year & think. Break it on down. What does it mean to be the most famous New Afrikan woman in u.s. history? What does it mean to be stuck in that lie? What's the ...........READ MORE