2021 Slingshots Have Arrived!
By far the most popular way for anarchists to stay organized, the Slingshot 2021 organizers are here, complete with mini-calendar, daybook planner, address book section, international radical contact list, and nifty what happened on this day notes scattered throughout. The artwork, as ever, is wonderful in a chaotic punk rock way.
Now in its 27th year of publication, Slingshot is a 176 page planner/agenda with radical dates for every day of the year, space to write your phone numbers, a contact list of radical groups around the globe, menstrual calendar, info on police repression, extra note pages, plus much more. Slingshot has a tough layflat binding and a laminated cover, and comes in 16 cover colors printed with either black or silver ink (depending on how dark the paper stock is)—you can see most of these on the order pages (below) — if you have a preference indicate it when ordering, we'll do our best to accommodate.
The Slingshot planner comes in two sizes, pocket size (4.25 inches X 5.5 inches) perfect bound, and a spiral bound larger size.
TO ORDER THE POCKET SIZE FROM LEFTWINGBOOKS.NET CLICK HERE
TO ORDER THE SPIRAL BOUND LARGER SIZE FROM LEFTWINGBOOKS.NET CLICK HERE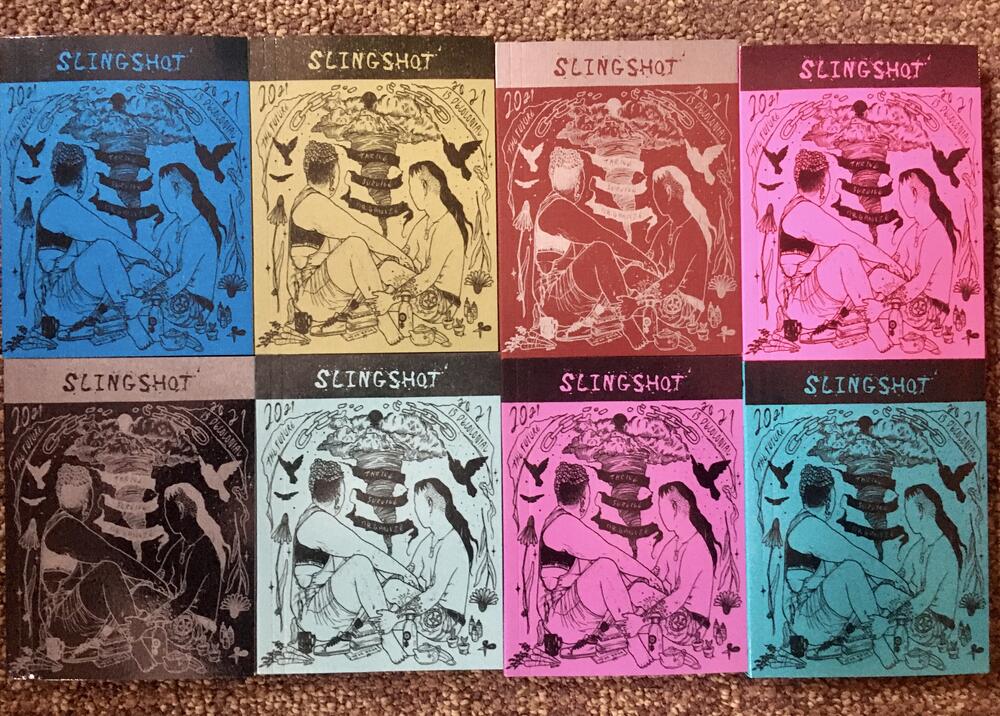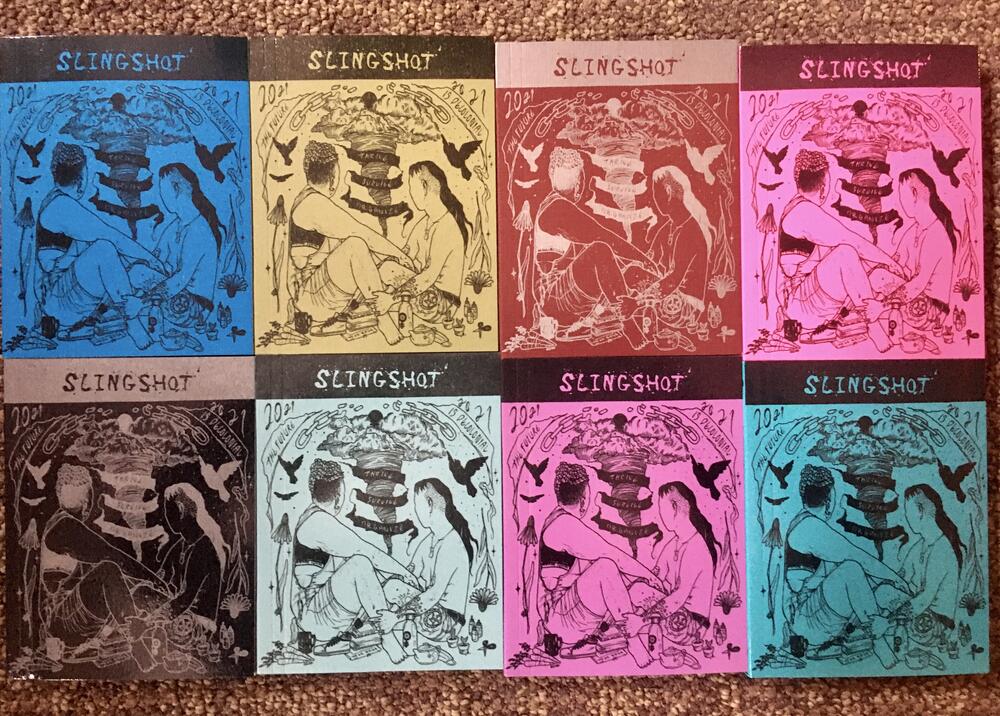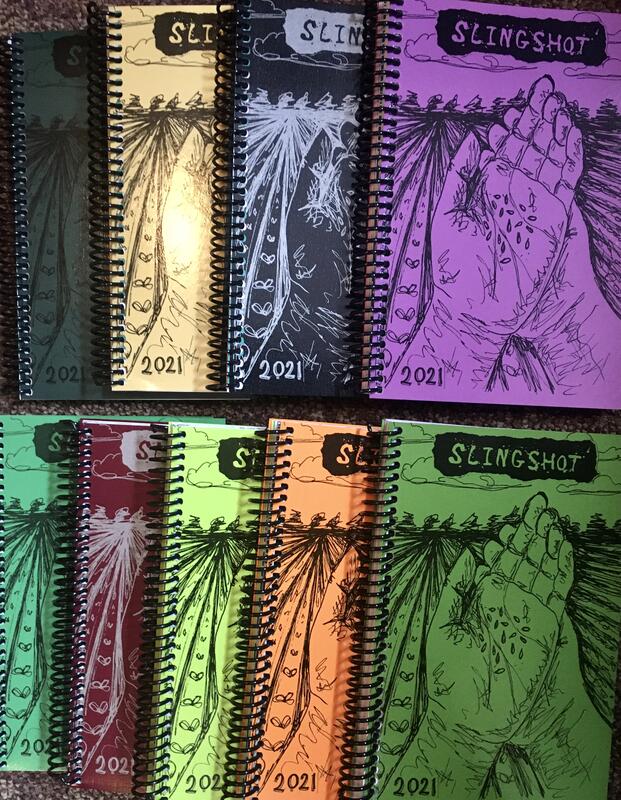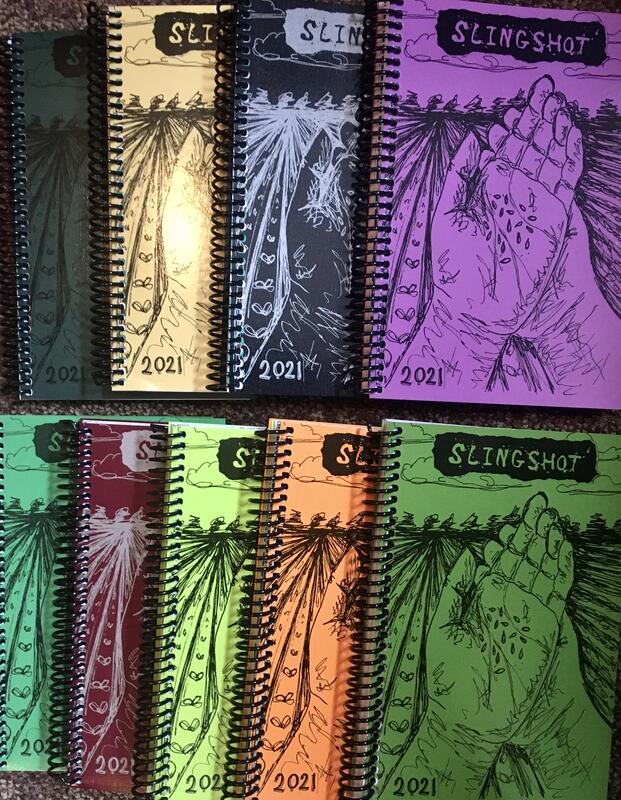 Kersplebedeb Leftwingbooks.net is happy to be the official distributor of Slingshot in Canada.
Guide to Slingshot colors
The Slingshot Organizer comes in all kinds of colours. They are given cute names. It is not always obvious to us what these names designate, and so far as we know there is no online source to provide guidance. So what follows is how we match the funny names to the actual colours we receive:

Black Lives Matter

Little Red Book

Beet poet

Orange you glad this isn't an iphone

Under the pavement a SANDY beach (sand yellow)

Don't pee in the drinking water (bright yellow)

Stone Butch Blue

Aqua – please make up a radical reference.

Teleology

Green New Deal

Green Party

Lime green Friday

Olive you

Tree sit (dark green with silver ink)

Pink Triangle

Pinko

Purple rain

Boycott grape