2022 Slingshot Organizers (Agendas) are HERE!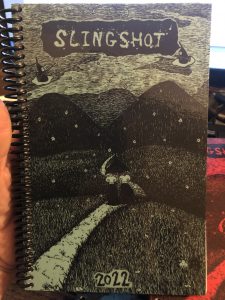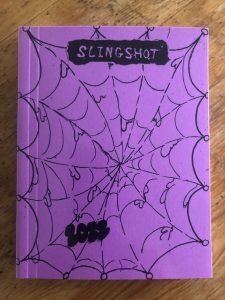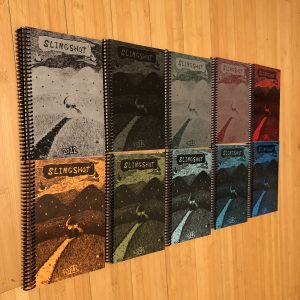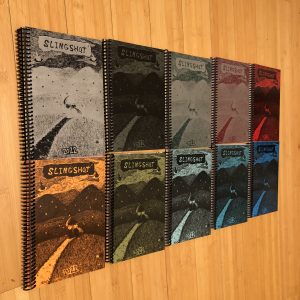 By far the most popular way for anarchists to stay organized, the Slingshot 2022 organizers are here! The 176-page planners/agendas come complete with mini-calendar, daybook planner with radical occasions (both historical and contemporary!) for every day of the year, address book section, international radical contact list, and a menstrual calendar, unit conversions, blank pages for notes, and much more. The artwork, as ever, is wonderful in a chaotic punk rock way.
Now in its 28th year of publication, Slingshot has a tough layflat binding and a laminated cover, and comes in 17 cover colors printed with either black or silver ink (depending on how dark the paper stock is)—you can see most of these on the order pages (below) — if you have a preference indicate it when ordering, we'll do our best to accommodate.
The Slingshot planner comes in two sizes, pocket size (4.25 inches X 5.5 inches) perfect bound, and a spiral-bound larger size (5.5 inches x 8.5 inches).
TO ORDER THE POCKET SIZE FROM LEFTWINGBOOKS.NET CLICK HERE
TO ORDER THE SPIRAL BOUND LARGER SIZE FROM LEFTWINGBOOKS.NET CLICK HERE