A Few New Titles to Start the New Year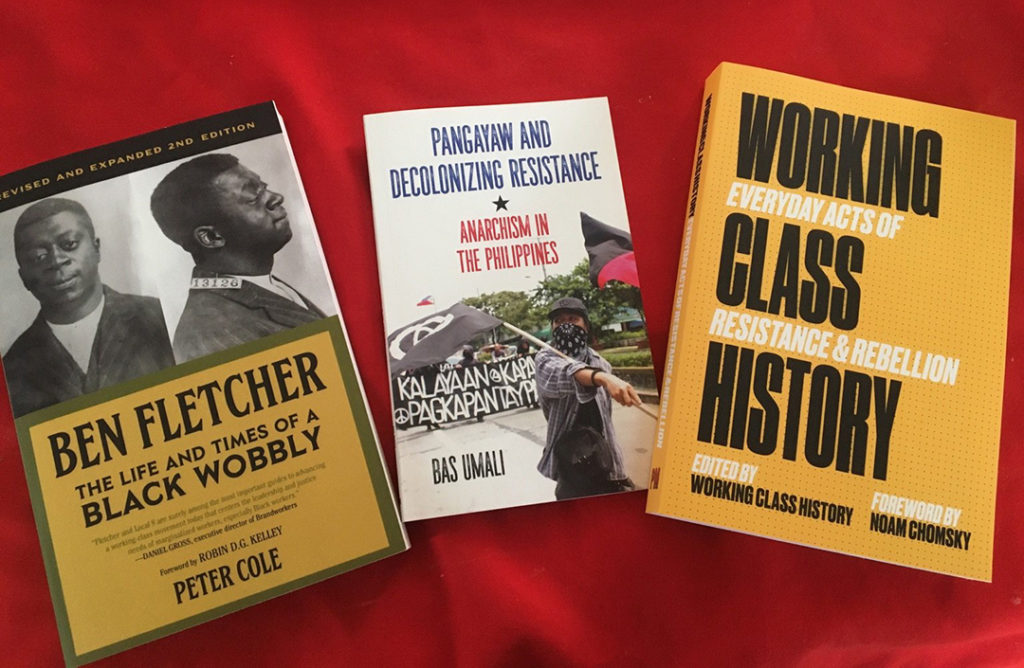 Three new titles from PM Press just came in, which is a nice way to start the New Year!
Ben Fletcher: The Life and Times of a Black Wobbly (Second Edition): In the early twentieth century, when many US unions disgracefully excluded black and Asian workers, the Industrial Workers of the World (IWW) warmly welcomed people of color, in keeping with their emphasis on class solidarity and their bold motto: "An Injury to One Is an Injury to All!" Ben Fletcher: The Life and Times of a Black Wobbly tells the story of one of the greatest heroes of the American working class. A brilliant union organizer and a humorous orator, Benjamin Fletcher (1890–1949) was a tremendously important and well-loved African American member of the IWW during its heyday. Fletcher helped found and lead Local 8 of the IWW's Marine Transport Workers Industrial Union, unquestionably the most powerful interracial union of its era, taking a principled stand against all forms of xenophobia and exclusion. By Peter Cole with a foreword by Robin D.G. Kelley.
Pangayaw and Decolonizing Resistance: Anarchism in the Philippines:  The first-ever book specifically about anarchism in the Philippines. Pangayaw refers to indigenous ways of maritime warfare. Bas Umali expertly ties traditional forms of communal life in the archipelago that makes up the Philippine state together with modern-day expressions of antiauthoritarian politics. Umali's essays are deliciously provocative, not just for apologists of the current system, but also for radicals in the Global North who often forget that their political models do not necessarily fit the realities of postcolonial countries. By Bas Umali.
Working Class History: Everyday Acts of Resistance & Rebellion: Presenting a distinct selection of people's history through hundreds of "on this day in history" anniversaries that are as diverse and international as the working class itself. Women, young people, people of color, workers, migrants, Indigenous people, LGBT+ people, disabled people, older people, the unemployed, home workers, and every other part of the working class have organized and taken action that has shaped our world, and improvements in living and working conditions have been won only by years of violent conflict and sacrifice. This handbook of grassroots movements, curated by the popular Working Class History project, features many hidden histories and untold stories, reinforced with inspiring images, further reading, and a foreword by Noam Chomsky.