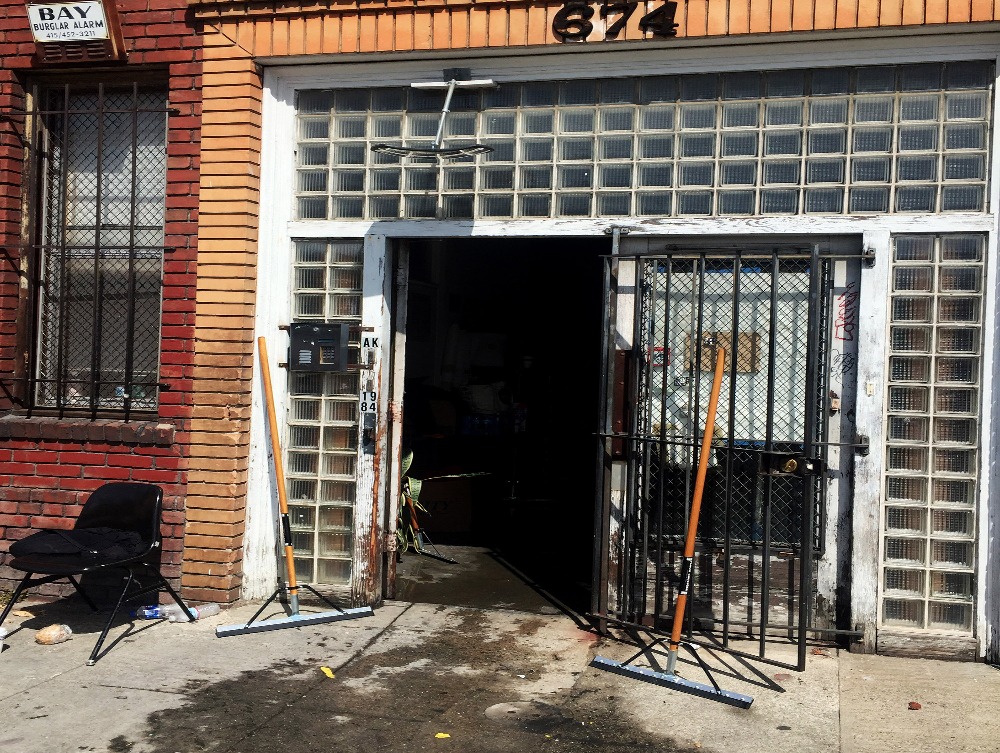 The following is an update from the AK Press collective, who are coping with the aftermath of a deadly fire on March 21st. If you can, please help AK by donating here.
It's been almost two weeks since the fire at our warehouse and we know some of you have been waiting for an update and wondering how you can plug into the relief efforts. Very briefly, here is where things stand: our building is still red-tagged by the City of Oakland. We are hopeful that, after more inspections and some repairs are completed, we'll be able to stay. In the meantime we have been able to get some access to our stock and so we have been able to send out orders for titles that weren't damaged. We are still waiting for insurance inspectors to come and review the damage in our unit, and until that happens, we can't make any more progress with clearing out destroyed stock. So at this point there is just a lot of waiting, which we can't do much about, and it means it's going to be a while still before our work can return to any semblance of "normal."
We can't thank you enough for all of the support we've gotten in the last two weeks. Your generous donations to our crowdfunding campaign add up to almost $45,000 so far, and that money will be shared with 1984 Printing and our neighbors in the building who have been displaced by the fire. We plan to give out the first round of checks this week. We're not quite to one-third of our goal, so if you can still donate, please do! Recovering from the fire is going to be a long and difficult process, and your support will help us all get back on our feet sooner.
Besides donating, here are a few things folks can do to help (since some of you have been asking!):
Spread the word about our fundraiser, even if you can't give yourself.
Organize a benefit. Maybe you're in a band; maybe you can organize a film screening or a house party. Make it a benefit for our fire relief fund and we'll happily share it on our events calendar. Please understand that we are stretched pretty thin labor-wise at the moment so we probably can't send a collective member to your event, but we'll be ever-so-grateful for your help!
Bookstores and other retailers: this might be obvious, but if you owe us money, now would be a great time to pay up! We've also heard from stores that want to have benefit events or donate a percentage of a day's sales to our fund, which is amazing and we certainly appreciate the mutual aid!
And finally, yes, you can still place orders with us! Just understand that there will be slight delays shipping things out, so we appreciate your patience. If you're into this sort of thing, we suggest ordering e-books (which require almost no work to process and you can download instantly). And if you're able to support us more consistently, we would love it if more folks signed up as Friends of AK Press. You can do all of these things at akpress.org.
Thanks again, so much, for your support.
-The AK Press Collective