Austerity Apparatus Book Launch, Ottawa November 25!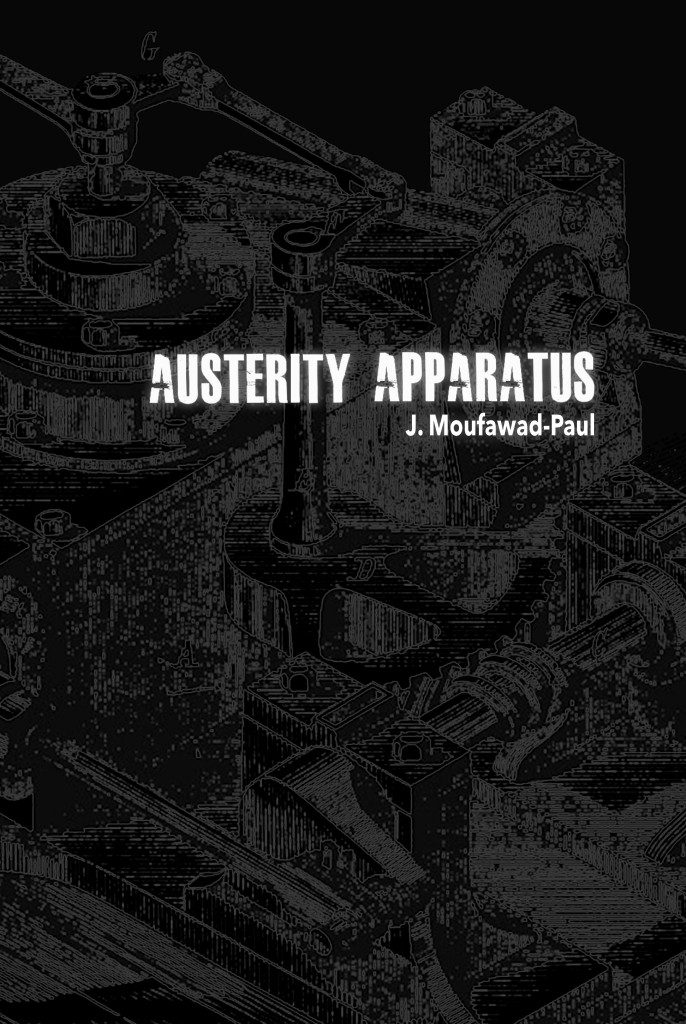 Join us for a book release and discussion of J. Moufawad-Paul's new book Austerity Apparatus in room 307 of University of Ottawa's GSAED Building at 5pm on November 25th!
Austerity Apparatus is an excursion through a variety of concepts surrounding capitalist crisis and class struggle. Written as a series of interconnected meditations on the problematic issues of austerity, it is meant to invoke reflection on the ways in which contemporary capitalism conditions its subjects to accept its limits.
J. Moufawad-Paul lives in Toronto and works as a casualized contract professor in philosophy at York University. JMP blogs regularily at MLM Mayhem and his first book, The Communist Necessity, was published by Kersplebedeb Books in 2014.