Certain Days Freedom for Political Prisoners Calendar 2016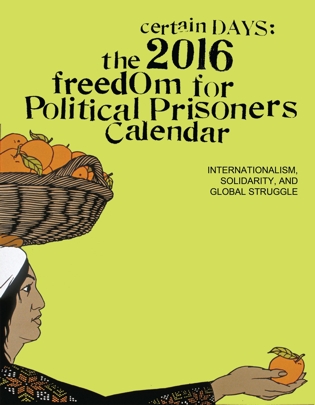 The Certain Days: Freedom for Political Prisoners Calendar is a joint fundraising and educational project between outside organizers in Montreal and Toronto and three political prisoners being held in maximum-security prisons in New York State: David Gilbert, Robert Seth Hayes and Herman Bell. We are committed to doing work grounded in an anti-imperialist and anti-racist perspective. We work in solidarity with anti-colonial struggles, political prisoners and the rights of undocumented citizens and migrants. We are queer and trans liberationist. We raise awareness of political prisoners and prisoners of war (PP/POWs) in North America and abroad, many of whom are now in their third decade of imprisonment. People on the streets should understand the history of today's social justice movements and how that history is linked to solidarity for PPs/POWs. In addition to building that historical awareness, we emphasize the ongoing involvement and continued commitment of PPs/POWs in these same movements.
Kersplebedeb Leftwingbooks.NET is honored to distribute the Certain Days calendar — to place your order, go to https://www.leftwingbooks.net/book/content/certain-days-calendar-2016
Certain Days 2016: Internationalism, Solidarity and Global Struggle
The theme for Certain Days 2016 —Internationalism, Solidarity and Global Struggle—has been quite some time in the making. For several years now, political prisoner and calendar co-creator David Gilbert has been advocating for a calendar on internationalism, and rightly so: since oppression is global, so too must be our struggle against it. Radicals of David's generation, including a great many of the political prisoners incarcerated in North America today, came to their politics at a time when peoples around the world were rising up against colonial rule, and the sparks from those rebellions ignited movements ranging from Black Power, to Gay Liberation, to resistance against the war in Vietnam. Today, a half century later, capitalism is all the more globalized, and the need to unite has never been greater.
Here in the heartland of imperialism, internationalism is often taken to mean supporting the struggles of those with less privilege and resources, but solidarity is a two way street: it's about making concrete daily connections between our own liberation and that of others. There are many lessons to be learned, and much inspiration to be drawn, from those closer to the front lines. That said, in the context of colonialism, internationalism cannot be limited to acting in solidarity with people in far away lands. It must be rooted in an engagement with Indigenous struggles in the places we live, as well as those of migrants displaced from their homelands by war, environmental destruction and poverty.
Since the mass media are controlled by the elite, many important and inspiring struggles remain hidden from view—distorted and vilified, or altogether invisible. We need to forge connections in order to support each other and exchange ideas. Part of our purpose with this edition of Certain Days is to highlight projects and campaign that readers may not be aware of, such as the campaign to stop the extradition of Colombian political prisoners to the U.S. under the guise of the war on drugs (see article page 9). The domestic outcome of the war on drugs is mass incarceration of poor and racialized people. One foreign policy outcome is this wave of extraditions, which—unsurprisingly—results in even more poor racialized people behind bars. If people on different ends of the process can come together, our resistance could be stronger.
As the anti-extradition campaign illustrates both symbolically and concretely, there is a strong analogy between solidarity across borders and solidarity across prison walls. Borders, like prison walls, are fences put in place by the state to keep people repressed and divided. The same forces can oppress people on different sides of the world, within and outside prisons. In the week following Prisoners Justice Day, as we were putting this calendar together, we got a poignant reminder of this: we received the news that both Peter Collins and Hugo 'Yogi Bear' Pinell had died in prison. Peter was Canada's foremost prisoner-activist, using his visual art, writing and radio interviews to give voice to issues from Canada's prison system,to HIV, to the epidemic of murdered and missing Indigenous women. He died of cancer that was diagnosed far too late by Corrections Canada's health services. Yogi was one of the San Quentin Six—the six prisoners involved in the 1971 prison break in which George Jackson was killed. He was also the longest serving prisoner in solitary confinement in California, at over 40 years. He was stabbed in the prison yard, mere days after being released in general population.
Just four years earlier, Yogi had been instrumental in organizing the hunger strikes against long term solidarity confinement that started in Pelican Bay prison and spread all across California. Almost three thousand miles away in Bath prison in Canada, Peter Collins painted the image of a pelican, its beak snared shut with barbed wire, that became widely associated with the Pelican Bay hunger strike. An act of solidarity  across distance, across the border, across two sets of prison walls. This image, and the interconnectedness of our struggles that it symbolizes, has remained in our thoughts as we mourn Peter and Yogi while readying this calendar for print.
-Certain Days Collective (Sara Falconer, Helen Hudson, Amy Schwartz, karen emily suurtamm)
Some Artwork from the 2016 Calendar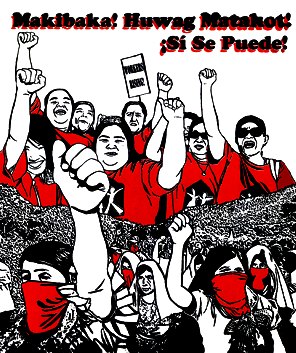 by Ka Yan Cheung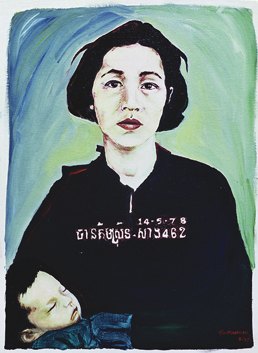 by Tom Manning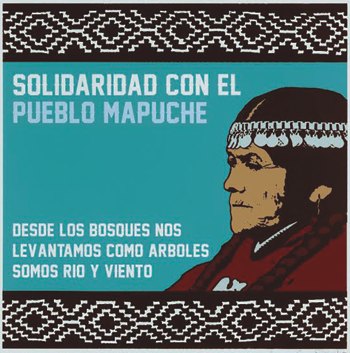 by Melanie Cervantes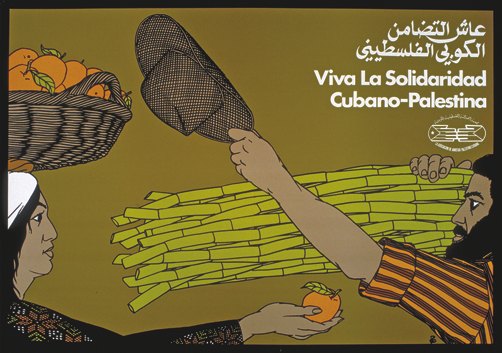 by Marc Rudin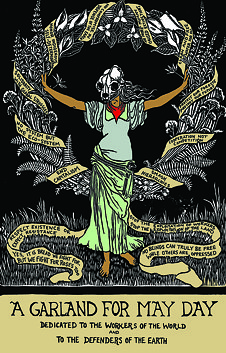 by Ali Cat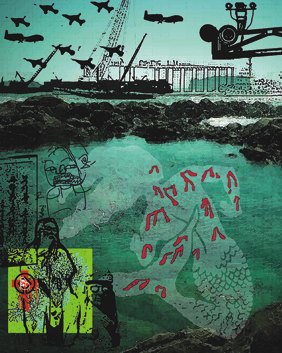 by Cecelia Chapman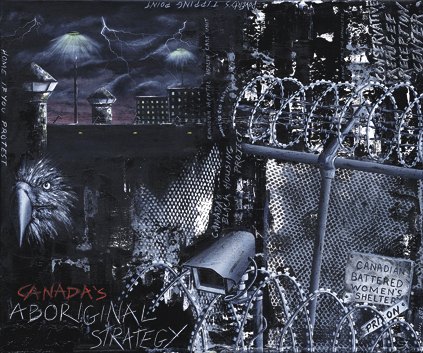 by Peter Collins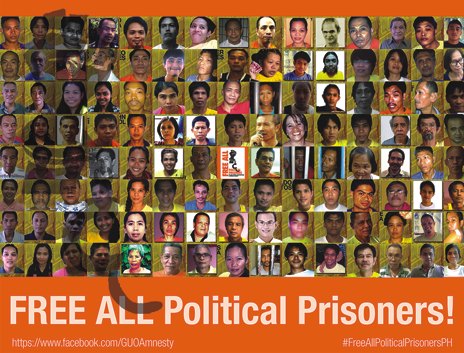 by FAPPS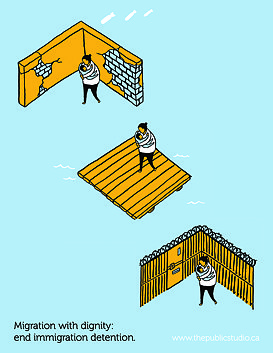 by Tings Chak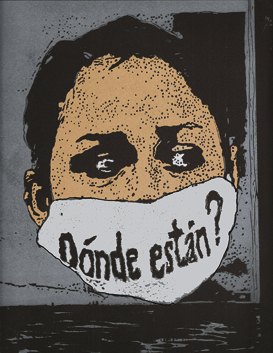 by Freda Guttman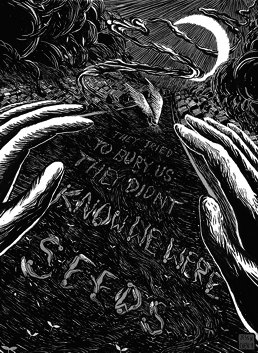 by Jess X. Chen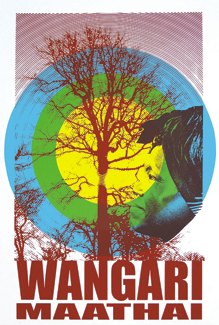 by Kinga Osz-Kemp