Entscheidend ist die Besatzungsmentalität: What's crucial is the mentality of conquest and occupation
The following interview with J. Sakai was conducted by Gabriel Kuhn for the German radical monthly, "analyse & kritik" ( commonly known there as "AK" ).  Both the German-language translation in that  journal and this version, have been edited down considerably for reasons of space.
---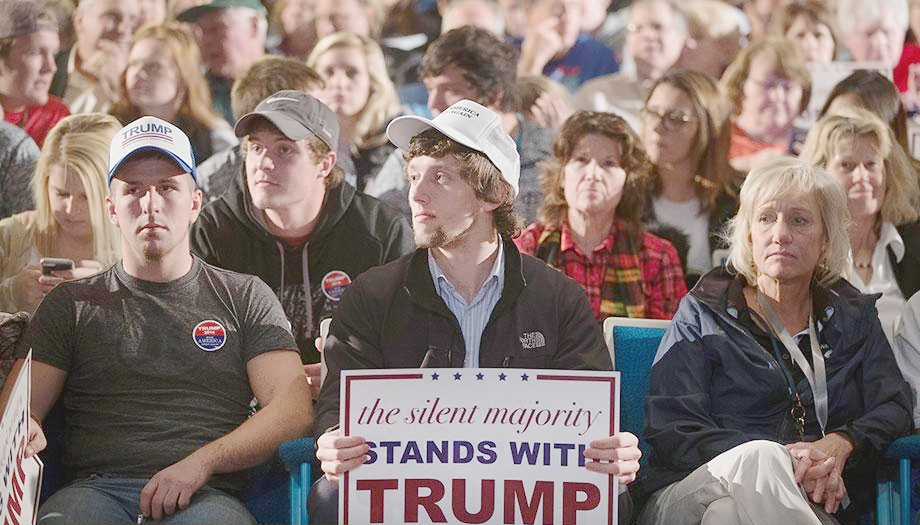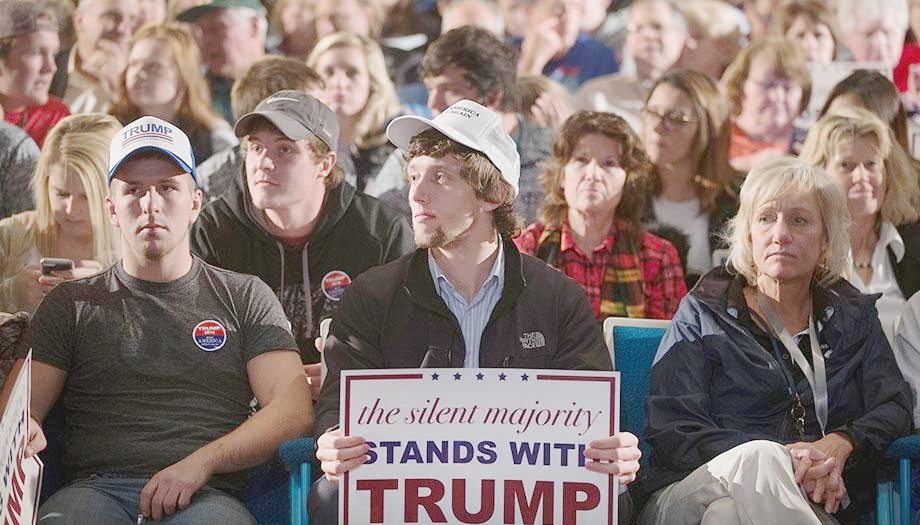 Q. In an interview from the year 2000, titled "When Race Burns Class", you said the following with respect to the status of the white working class within the U.S. Left: "So the white workers as a whole are either the revolutionary answer – which they aren't unless your cause is snowmobiles and lawn tractors – or they're like ignorant scum you wouldn't waste your time on. Small wonder rebellious poor whites almost always seek out the Right rather than the Left." This almost seems prophetic considering the results of the 2016 presidential election. What has gone wrong within the U.S. Left?
A. This is going to be bumpy, since there was both a left generational change and a dramatic class shift in American society itself.
When first joining the u.s. left in the late 1950s, we had our local social-democratic group's small May Day celebration in a room at the cheap edge of downtown. Memorably, there was a strip-tease joint downstairs, giving the building a kind of lumpen/proletarian air. At the speaker's side of the room there was an older Jewish worker from one of the garment unions, with an elderly woman garment worker representing the inactive social-democratic "Italian chapter". The audience was less than thirty persons, almost all whites The meeting was a remnant, of an old u.s. left from the 1930s industrial labor battles.
If you could skip ahead in time only a few years to the start of the 1960s, There would be many more people, but the old white trade unionists would be gone. The white side of the left was mostly young, university students or drop-outs. The many workers and poor street people in the struggle would be Black, and had their own movement. Almost everyone in the young left mixed in the civil rights movement or the student anti-war movement—or often both. It was easy for the u.s. white left to become dominantly middle-class, and the full future implications of that were never faced. This New Left would constantly attract a small stream of white working class kids, but almost as migrants from across a national border.
Once the u.s. left became allies and activists with the Black freedom movement in the 1960s-1970s, white areas even working class ones became enemy territory for us—those were places where you worried about physical attacks and violent mobs. Remember that America was always divided into oppressor territories and oppressed colonial territories—called the rez, barrios, and ghettos—and the white settler population were constantly engaged in daily social policing. Informally, a low-level war by whites of beatings and terrorism and killings happened every day to keep the angry colonies inside their social prisons.
But there was a real division in the white working class communities in the 1960s-70s. The white labor aristocracy, like hard-hat construction workers and over the road truckers, were used as patriotic shock troops by the government, politically and in attacking anti-war protests. On the other hand, we worked with many white working class youth who were being drafted to fight in Vietnam, and were anti-government and sharing a rebel youth culture. Many white working class GIs became antiwar in Vietnam, and some joined us in the resistance.
After Washington's Vietnam pull-out in 1973, though, this contact with white working class rebels sharply dropped off. Recall, for a while was working in a major parts factory in the far South Side. A crew of young white guys there, who were mostly 'Nam vets and dope smokers, invited me to join their clique and come party at the Indianapolis 500 auto race with them. They even supported me for being night-shift union shop steward. The only thing they warned me about—is that i had to stop hanging with the young Black workers or else they wouldn't even say hello. The euro-settler/Black divide was and is everything here, really.
Q. In the 1980s, you wrote the book Settlers: The Mythology of the White Proletariat. A new edition has been published recently. How is settlerism different from racism? It seems that some folks use the terms interchangeably.
A. Yes, often young anarchists or socialists here do use the words in an uncertain way, as though they mean the same. Settlerism, as we know, is a very specific type of capitalist colonialism. It is the most complete colonialism. A conquest society, where a loyal national population was brought in to both economically populate and be the permanent garrison for capitalism over the conquered territory.
Settlerism has within it the broader phenomena of racism, but is importantly different. The culture is capitalist but twisted further. Sometimes you can see the cultural mark of being a garrison population, like the American white "gun mania." The ruling class has always supported a heavily armed white citizenry to keep colonized people under the boot. This is their neurotically guilty culture of would-be conquerors and genocidists. Settlerism means that we are always fighting "Americanism" itself, not just some extreme nationalistic form.
Q. You have said that settlerism has made fascism in the U.S. unnecessary because "however good or bad the economic situation was, white settlers were getting the best of what was available". Is this changing? Does it, at least partly, explain Trump?
A. Think of settlerism as having its own shape but being co-terminus with fascism, its kith and kin. To sum it up, believe that fascism is much more widespread among settler Americans than anyone admits. The unspoken key to Trump's victory was certainly fascism, although no one wants to say it. Instead, we get all this liberal capitalist coverup about how resentful white workers and others in their backward "loser" post-industrial communities are to blame.
What the real deal is: Between 1963 and 1968, as violent and massive Black ghetto "riots" spread, the u.s. ruling class made two critical decisions. That Civil Rights would be made national law as an "airbag" to cushion the crash of repressing Black revolution, and that the real costs of any "integration" would be shifted completely onto the euro-settler working class.
People who weren't around then can't realize how bitter and explosive this was. Before, euro-settler workers may have gotten their hands dirty, but they had all the good paying jobs, it was that simple. Suddenly it was the same but different. About that time was graduating from the u.s. government mechanics school, trying to find a job. The state employment office sent me to the mechanics department at the big railway freight yards. In the office, the supervisor leaned back in his chair and said unhappily: "We heard that the government was going to pass this law, so we figured it was better you than a nigger!" That was still in the old days, when we always knew what white men were thinking, because they felt free to say out loud whatever crossed their minds. Of course, the white mechanics had gathered nearby in the garage to see the "new hire", and together serenaded me with the then popular toothpaste commercial: "You'll wonder where the YELLOW went/When you brush your teeth with Pepsodent." ( Starting the daily harassment on the job. )
The point was, the white working class never had any "democratic" vote or say over this social tax on their communities. For two generations the u.s. ruling class solidified government, political parties, media and elections into an iron wall, enforcing this unpopular strategic concession. For the euro-settler working class communities shifting from being very privileged to less privileged. There never was any plebiscite or national popular vote on civil rights—which wouldn't have passed. When the rare candidate to major office appeared who dead-on opposed civil rights, the establishment united to shoot him down. Famously, when Ku Klux Klan and neo-nazi leader David Duke ran for governor of the state of Louisiana in 1991, both parties united behind the Democratic candidate to block Duke, who still won 55% of the white vote. That was a signal flare of shipwreck sent up by settler communities, including but no means limited to their working class.
Donald Trump was today's more respectable version of Duke. Marketing smarts told him that running on a platform of settler nationalism, of restoring the white nation to power and having a state publically dedicated to only their racial interests, would be the path to his elevation. The key to that would be his "dog whistle", silently giving the piercing signal to euro-settlers that his was a united front of all whites in their common racial interests. He wouldn't sell them out. What better way to silently do that than by conspicuously including the neo-nazis and klan haters in his campaign. Promoting the Confederate flag at his campaign rallies. Every Trump sexist vulgarity, every hate message and bullying threat, was only further proof to his enraptured followers that he wasn't "politically correct" against them. That he would restore the white nation because at long last through him they could vote "civil rights" and the whole establishment agenda down.
Q. After Trump's victory, Paul Krugman wrote in the New York Times: "There turn out to be a huge number of people — white people, living mainly in rural areas — who don't share at all our idea of what America is about." This quote makes it sound like there is a bad backward America and a good enlightened America – represented by people who live in the big cities and read the New York Times. What do you make of this?
A. Think that Krugman and his wife, who co-writes that column, mean well, but got sucked into this liberal capitalist propaganda line, because it uses in a flattering way their own falsely positive views of their elite.
The metropolitan elite, university-educated, residing in major urban areas, dominates the computer industry and global corporate sectors like finance and media. While backing Hillary and LGBT human rights for public politics and all that, in their own worlds they live in apartheid racial/gender discipline. In the futuristic Silicon Valley, computer firms like Twitter and Pinterest are each coincidentally 92% white and Asian for tech employees. Google is right there, too, with tech employees being 94% white and Asian. Same at other computer corporations. It isn't hard to guess that there are ethnic quotas or near-blanket exclusions secretly agreed upon between these outspokenly liberal corporate leaders. It's ironic that conservative white factory workers and small industrial employers in the Midwest may be for Trump, but have much more integrated workplaces. Incidentally, the liberal icon New York Times, where Paul Krugman's columns appear, has 6 White House reporters, but none of them are Black. It has 21 sports reporters, but none of them are Black ( although basketball and American football, for instance, are heavily Black ). Their lifestyles section has no Black writers, although Black people do have real lives. So who is more racist and backward?
Right now we are at intermission. As the previous left from the 1960s-70s has finally faded away, and exited the stage. In this transition, protest and struggle is starting all over again from ground zero. A new kind of radical movement with its own politics and startling ideas is still to come. But it had better have a real power hook-up for working class heroes and outcasts.