Countering Colonization (and other great books)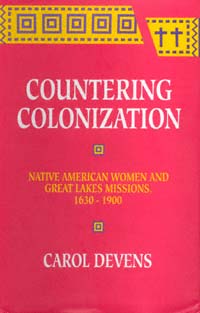 So University of California Press has just made 700 of its books available for online reading (to read on a tablet you have to copy paste into some other program and do some conversions). One of these titles, which i can't recommend highly enough, is Carol Devens's Countering Colonization: Native American Women and Great Lakes Missions, 1630-1900, a title which has been out of print for some time now.
Countering Colonization provides an important snapshot of how some Indigenous women dealt with colonialism and patriarchy in canada, providing rich details of resistance in various forms. Strongly recommended!