COVID 19: 5 Demands for Federal Prisons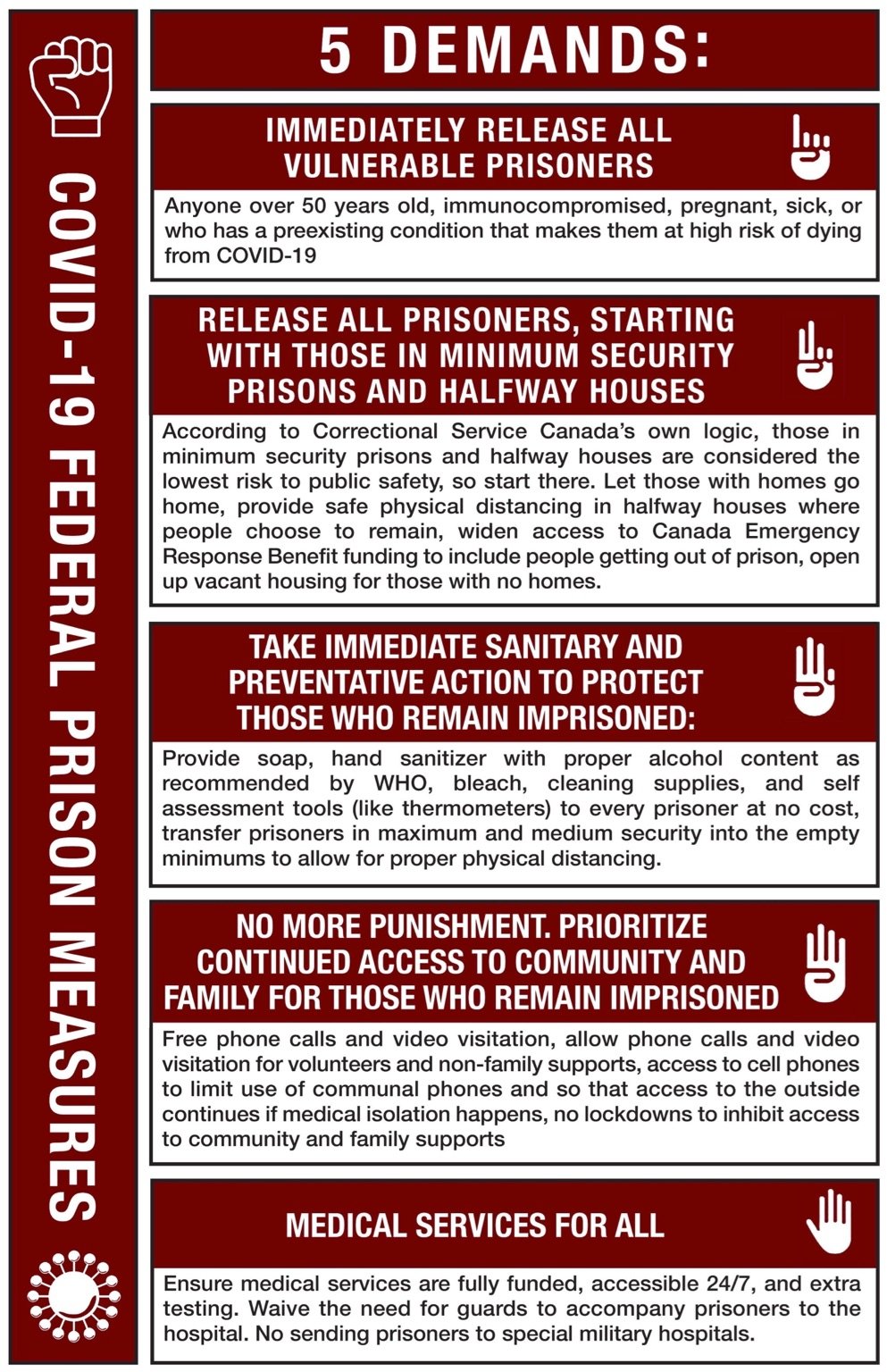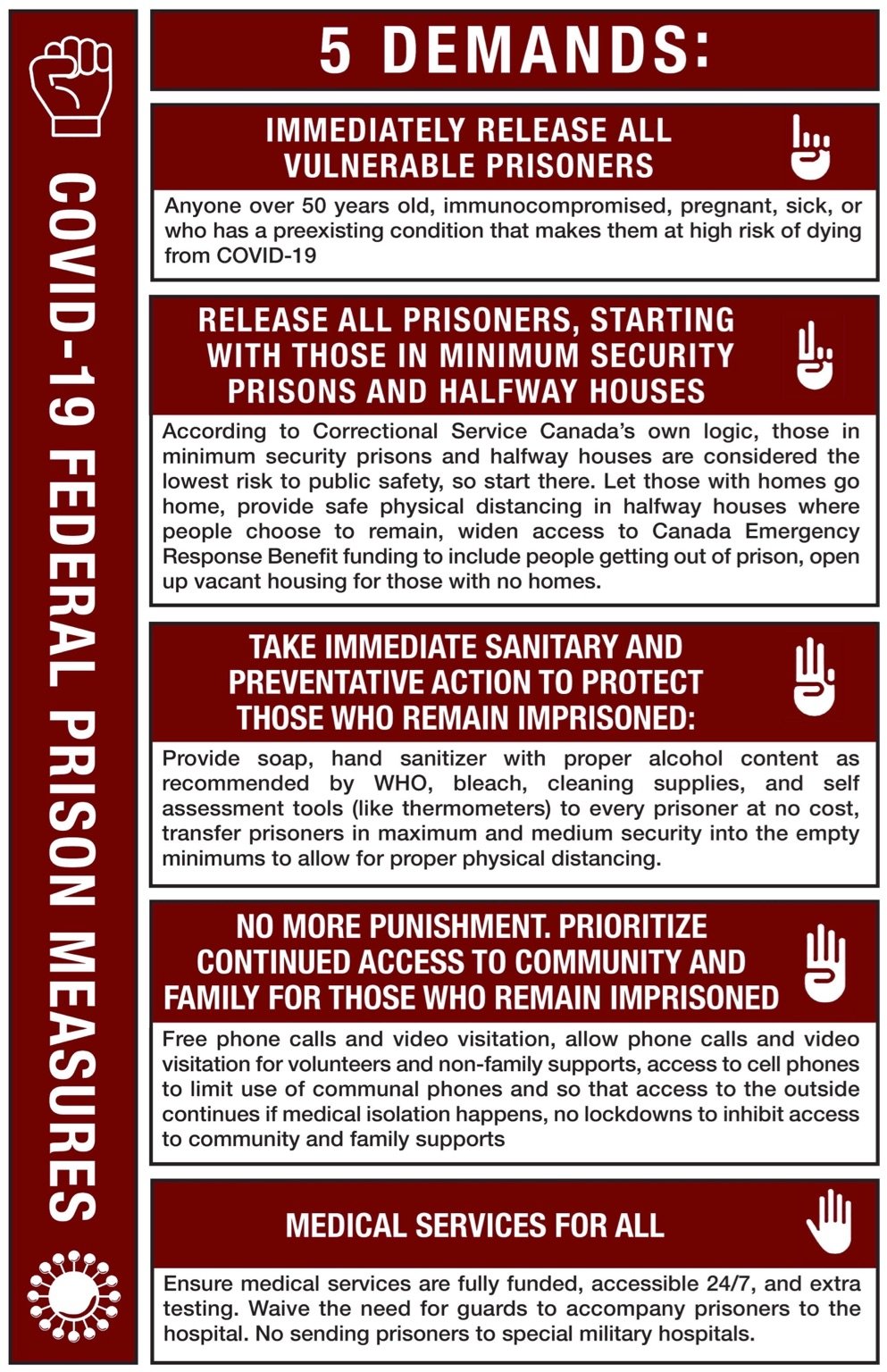 COVID 19: Measures for Federal Prisons
IMMEDIATELY RELEASE ALL VULNERABLE PRISONERS: Anyone over 50 years old, immunocompromised, pregnant, sick, or who has a preexisting condition that makes them at high risk of dying from COVID-19.
RELEASE ALL PRISONERS, STARTING WITH THOSE IN MINIMUM SECURITY PRISONS AND HALFWAY HOUSES: According to Correctional Service Canada's own logic, those in minimum security prisons and halfway houses are considered the lowest risk to public safety, so start there. Let those with homes go home, provide safe physical distancing in halfway houses where people choose to remain, widen access to Canada Emergency Response Benefit funding to include people getting out of prison, open up vacant housing for those with no homes.
TAKE IMMEDIATE SANITARY AND PREVENTATIVE ACTION TO PROTECT THOSE WHO REMAIN IMPRISONED: provide soap, hand sanitizer with proper alcohol content as recommended by WHO, bleach, cleaning supplies, and self assessment tools (like thermometers) to every prisoner at no cost, transfer prisoners in maximum and medium security into the empty minimums to allow for proper physical distancing.
NO MORE PUNISHMENT. PRIORITIZE CONTINUED ACCESS TO COMMUNITY AND FAMILY FOR THOSE WHO REMAIN IMPRISONED: free phone calls and video visitation, allow phone calls and video visitation for volunteers and non-family supports, access to cell phones to limit use of communal phones and so that access to the outside continues if medical isolation happens, no lockdowns to inhibit access to community and family supports.
MEDICAL SERVICES FOR ALL: Ensure medical services are fully funded, accessible 24/7, and extra health care practitioners are hired. Provide training, PPE, and regular testing. Waive the need for guards to accompany prisoners to the hospital. No sending prisoners to special military hospitals.