Expozine 2016: Montreal Small Press Fair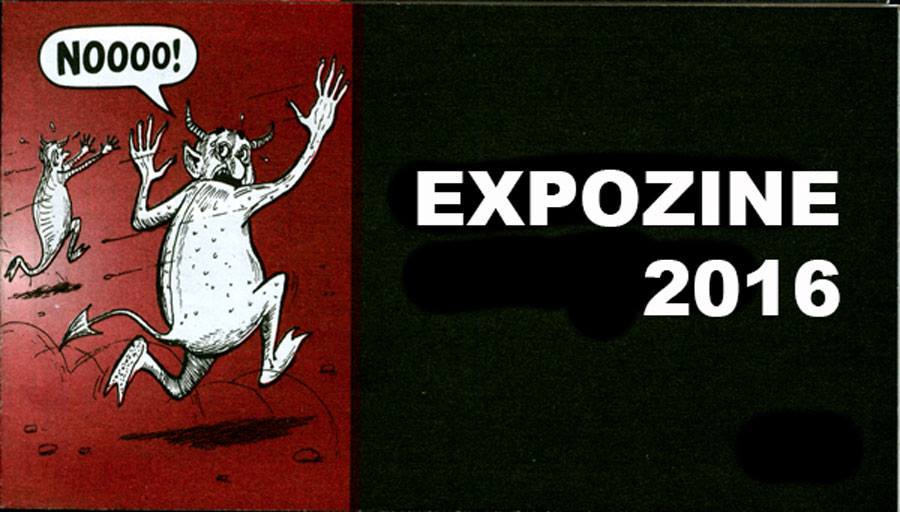 Nov 12 at 11 AM to Nov 13 at 6 PM
Église Saint-Denis, 454 Laurier E.
( entrée principale / main entry 5075 Rivard, accessible entry/ en fauteuil roulant 5050 Berri )
With more than 200 participating publishers, Expozine 2016 is an exceptional opportunity to dive into the wild universe of today's small presses and self-publishing authors and artists, local and international, and to meet the creators in person, from both English and French linguistic communities.
Avec plus de 200 éditeurs à Expozine 2016, c'est l'occasion exceptionnelle de plonger dans l'univers de?calé des e?diteurs, e?crivains et artistes inde?pendants locaux et internationaux, et de rencontrer en personne le milieu des petits éditeurs montréalais, francophone et anglophone.
Pour plus d'informations / for more information : www.expozine.ca
Groupe FACEBOOK group : http://www.facebook.com/groups/145881968842/
Toilettes mixtes disponible / Non-gendered bathrooms available.