Free Maroon Now Campaign/Coalition: Letter in Support of Compassionate Release for Russell Maroon Shoatz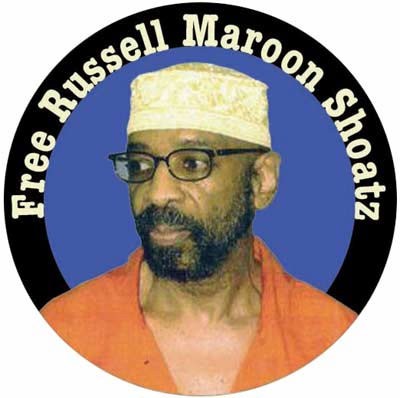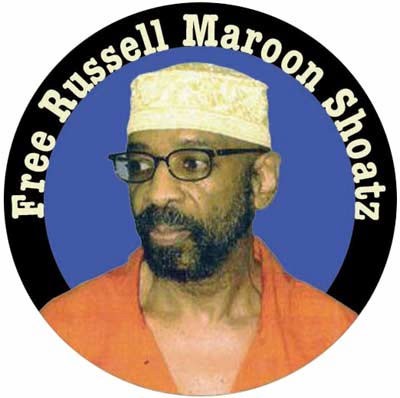 [This post was recently published on the website Free Russell Maroon Shoatz! U.S. Held Political Prisoner]
Letter in Support of Compassionate Release for Russell Maroon Shoatz
Russell Maroon Shoatz was denied compassionate release in August despite serious life-threatening medical conditions by Judge Kai Scott, on the grounds that he presents "an undue risk of escape or danger to the community." Please sign the following letter in support of Shoatz and his desire to transition in the presence of loved ones.
To:
The Honorable Kai Scott
Judge of the Court of Common Pleas-Philadelphia
708 65th Avenue
Philadelphia, PA 19126
Dear Judge Kai Scott,
We, the undersigned, write to you with a sense of urgency—to reconsider your recent denial to hospice care for Russell "Maroon" Shoatz (Russell Shoats, # AF3855), who turned 78 on August 23rd, 2021.
You ruled that Russell Shoatz presented "an undue risk of escape or danger to the community." We believe that this ruling may have been made with outdated and mistaken information, given that Shoatz has terminal, stage-4 pancreatic cancer, is wheelchair bound and unable to walk, is partially blind, is urinary catheter bag dependent, and is a recent survivor of COVID-19. In this extremely weakened state, it is hard to understand how living his last moments surrounded by family in a court-ruled hospice setting would present any danger whatsoever.
As you know, Shoatz' sentence was life in prison, but we believe any humanitarian interpretation of his situation today suggests that the current ruling indicates, in effect, a death penalty re-sentencing. Nearly half of his 49 years of incarceration were held while in solitary confinement, itself a condition which warranted reconsideration—as Nobel Peace Laureates and human rights experts across the world successfully called for. We now believe that a similar reconsideration is necessary, based on any interpretation of United States and Pennsylvania law, as well as common-sense spiritual and ethical mandates. This case showcases the appropriate conditions for compassionate release.
There is ample evidence that Russell Shoatz remains a loving father, grandfather, family man, and community elder. We pray for and respectfully request an immediate re-thinking of this important matter.
Sincerely,
Joyce Ajlouny, General Secretary, American Friends Service Committee (1947 Nobel Peace Laureate)
Nozizwe Madlala-Routledge, director of the Quaker United Nations Office in Geneva
Add your signature here:
https://forms.gle/M6NaENvxG9oSoMBE6
list of signatories
Mairead Corrigan Maguire, 1976 Nobel Peace Laureate
Robin D. G. Kelley, 2014 Guggenheim Fellow, American Academy of Arts and Sciences,Los Angeles
Raqueeb Ajamu-Osagboro, The Black Urban Gardeners and Farmers of Pittsburgh Co-op, Pittsburgh
Mr. Five Mualimm-ak, Incarcerated Nation Network INC, Bronx
Keith Collins, Church of the Overcomer, Trainer
John P. Clark, Professor Emeritus of Philosophy, Loyola University, New Orleans, Louisiana
Benjamin Matthew Barson, University of Pittsburgh, Department of Music, Pittsburgh
Magdalena Gomez, Poet Laureate, Springfield, MA 2019-2022
Dr. Nancy Arvol, Psychologists for Social Responsibility, Richmond CA.
Liz Brown Free Maroon Now!, Elkins Park, Pennsylvania
Laura Whitehorn, Release Aging People in Prison/RAPP, New York, NY.
Romeo Gonzalez, Youth Anti Prison Project, Bronx
Willow Katz, End Solitary, Santa Cruz County, Santa Cruz, California
Sara DeVincenzi, Stop Mass Incarceration Network, New York , NY.
Kelly Flores, LAUSD Teacher & Parent, Los Angeles, CA.
Susanna Martin, Prison Health News, Philadelphia
Karpani Burns, San Francisco Bay View National Black Newspaper, San Francisco CA.
Dr. Suzanne Ross, Intl. Concerned Family and Friends of Mumia Abu-Jamal, New York, NY.
Aixa Kendrick, Rainbow & Thunderbolts MultiMedia INC., Harlem , NY.
Shepard Paul McDaniel, CCW, New York, NY.
Leigh Brownhill, Fergus, Ontario
Daniel R Barson, PITTSBURGH
LeRoy Beck III, Marshall, MN
Adam Cooper-Terán, Philadelphia, PA.
Susan Kingsland, BROOKLYN, NY
Lavinia Davis, Philadelphia, PA.
Kate Lochner, Madison, WI.
Anne Boylon, Grand Rapids, Michigan
Allison L Brown, Brooklyn
Vera Brooks, New York, N.Y.
Elizabeth Mickel, New York
PEGGY CHOY, Madison WI
Eileen Weitzman, Brooklyn NY.
Cindy I-Fen Cheng, Madison, WI.
Arlene Tracy Adams, Thee Girl Shop, Bronx
AUSTIN E HACKMAN, Pittsburgh, PA.
Beni Rossman, Los Angeles, CA.
Thomas Cox, Brooklyn NY.
Kevin Fellezs, NY, NY.
Cindy Lou, Food Not Bombs Solidarity, Phila, PA.
Sarah S. Saul, Portland Maine
Nejma Nefertiti, Afro Yaqui Music Collective, Brooklyn, NY.
Ana Isla, St Catharines
Matthew Guldin, Brooklyn, New York
Woodrow Steinken Wilmette, IL.
Juan Duchesne, Pittsburgh, Pennsylvania
Frank D. Brown, Northeast POLITICAL PRISONER Coalition, Flushing
Mary Patten, Chicago
Elizabeth Roberts, Northvale, NJ
Elizabeth Barnet, Inverness, California
susie day, New York, NY.
Khalid Raheem, National Council for Urban Peace and Justice,  Pittsburgh, PA.
Anita Rosenblithe, New York, NY.
Laura Weiner, New York, NY.
Jonathan Keller, NEW YORK
Kazi A. Toure, Jericho Amnesty Movement, 400 E. Squantum St. #202, Quincy, Ma. 02171
Jacob Kopcienski, Columbus, Ohio
Gwendolyn Debrow, Ozone Park New York
Sheila Hamanaka, NEW YORK, NY.
Matef Harmachis, Goleta, CA.
anna berg, NY. NY
Margaret Seely, New York, NY.
Causby, Tinton Falls NJ.
Jean Behrend, Atkinson, NH.
Mai Khoi, Pittsburgh. PA 15212
Diana Alvarez, Holyoke, MA.
Nguyen Fred, NJ.
Maria Luisa Arroyo, Springfield, MA.
Jeffrey Meyer, Lyman, ME.     Nina Olff, Brookline MA.
Rafael Outland, Rochester
Cerene Roberts, NY NY.
Claude Marks, Freedom Archives San Francisco, CA
George Goodwin, Boothbay, Maine
Fiona Burgess, Portland, OR
Michael O. West, State College, PA
Ian Baran, Culver City, CA.
Diana Block, California Coalition for Women Prisoners Oakland, CA.
Sara Olson, St. Paul, MN.
Tony Marks-Block, Oakland, CA.
Emery Jenson, Madison, WI.
Kimberly Starr, Detroit, MI.
Bergman, Santa Rosa CA.
jennifer black prison radio, state college, pa.    Leslie James Pickering, Burning Books, Buffalo, NY.
Antony Martel, Wolcott, Vermont
Jaan Laaman, Jericho, Delaware, Ohio
Nandita Sharma, Kaneohe, HI.
Harry Saul jr, Pleasant St Books, Woodstock, Vermont
Anne Lamb, NYC Jericho Movement, Bronx, New York
Vajra Kilgour, New York, NY.
Naomi Rosenblatt, New York
Tekla Ali Johnson, NC Jericho, Kings Mountain
Masai Ehehosi, ATLANTA
Robert McBride, Oakland, CA
Mr. José Alfaro, LCSW, Bx., NY.
Vicki Legion, San Francisco CA.
Diane Fujino, Santa Barbara, CA.
Melanie West, Evanston IL.
Neo Ekwueme, NEPPC, Cape Girardeau MO.
Clare T Grady, Ithaca NY.
Marina Celander, Brooklyn, NY.
Leslie Mullin, San Francisco
Robert MacFarlane, John Brown Brigade, Rochester, New York
Beth Harris, Ithaca
mo nishida, azn's 4 jericho/mumia and lil tokyo 4 peace LOS ANGELES, california 99012
Nate Buckleys, Buffalo
M. Fu, San Diego, CA.
Sarah Torres, Detroit
Samuel Maull, Albany, CA.
Emory Douglas, SAN FRANCISCO
Adwoa Oni, Newark, CA.
Jane Segal, San Francisco, California
Sherry L Barson San Rafael, CA.
Alina Dollat, Chaumont en vexin in France
Eliza Fisher, Inglewood, California
Fran Luck Joy of Resistance: Multicultural Feminist Radio at WBAI, New York City
Dawn Reel, New York, NY.
Quincy Saul, Woodstock, Vermont
Brad Balliett, Maroon Party for Liberation, New York, NY.
Heinz Leitner, Vienna, Austria Europe
Joy James, New York
James Kilgore, Urbana Illinois
Dr. Jean A. Douthwright, New Smyrna Beach, FL.
China Brotsky, San Francisco
Nina Dibner, Brooklyn NY.
Mary Loehr, Ithaca, NY.
kathryn russell, TC SURJ, Ithaca
Gail Steinhart, Ithaca, NY.
Erik D Franze, Waukesha, WI.
Ericka Huggins, Oakland, California
Noah Theriault, Pittsburgh, PA.
Liz Kaufman, St. Paul, MN.
Mel Packer, Pittsburgh Pa.
Jay Ting Walker, Green Party of Allegheny County, Pittsburgh, Pennsylvania
Kevin Pham New York, NY.
Fernando S Fernando, Los Angeles
Noah Cohen, Cambridge, MA.
Charmaine Chua, The Abolition journal Collective, Santa Barbara, CA.
Miguel Torres, Fighting Racism Workshop, Berlin
Barbara Parmet, Santa Barbara, California
Jonah McAllister-Erickson, Pittsburgh PA.
Jack Harkins, Ithaca
R. Scott Harrison, Swissvale Borough, Pennsylvania
JOE PIETTE, UPPER DARBY
Carolina Saldana, Amigos de Mumia, Mexico City, Mexico
kazi A. Toure, Jericho National Movement, 400 E. Squantum St. #202 Quincy, MA. 02171
Maryam Kashani, Chicago, IL.
Ercan Ayboga, Frankfurt, Germany
Carlin Christy, Pittsburgh, PA.
Bernie Eisenberg, Los Angeles
Don Swall, Eureka, CA 95501
Margaret Stofsky, Eureka
Hazel Pinder, Freeport
Jane Lapiner, Petrolia, CA. 95558
Sharyn Dreyer, Denver
Analisa Svehaug, New York, NY.
peter jon mueller, arcata, california
patricia kanzler, eureka
Laura guldin, arcata, ca.
Luette M Saul, Portland
Bill Meyer, OneHamtramck, Hamtramck MI.
Emma Nation, Arcata, California
Brandy Lara, Eureka, ca.
Miles Murray, Oakland
Fredom, Columbia, Missouri,
Rudy F Ramp, Arcata, CA.
Amanda Bloom, Oakland CA.
Charles Sharpe, Bayside CA.
Michael Twombly, Sacramento CA.
Betina Garsen, Eureka Ca.
Hannah Godwin, Pittsburgh, Pennsylvania
Richard Rothschiller, Honolulu, Hawaii
Salvatore Engel-Di Mauro, Ecosocialist Horizons, New Paltz, NY.
MICHAEL BISHOP, Dryden-Groton Plus Human Dignity Coalition, FREEVILLE NY.
dequi kioni-sadiki, Brooklyn
Ethel Paris, Fairfield Iowa 52556
David Cobb, Cooperation Humboldt Eureka
spiritchild, maroon party for liberation, New York New York
Rosaleen B Martin-Knoepfel, URBAN ART BEAT, New York
Kimberly Knight, Trumansburg
Marcus Rediker, Pittsburgh, PA.
Anna Henry, Berkeley
Mrs. A. Pond, Eureka, CA.
AbdudDharr Abdullah, Appomattox
Marco, Chicago, IL.
gloria Peace, Flossmoor
David Lemieux, Chicago Illinois
A Kane, Prisoner Hunger Strike Solidarity Coalition, Alameda, CA.
Elizabeth Cobb, Ithaca, NY.
Crystaline Charity, Chicago, Illinois
Roberta Wallitt, Ithaca, NY.
Margherite Therese, Atlanta, GA.
Mark Dilley, Detroit, Michigan
Tito Rivera, Zulu Department of Community Affairs, Queens, NY.
Micaollin L Rivera, Queens, NY
Diyana N Rivera, Queens, NY.
Sarah Bayer, Cambridge, MA.
Tamara R Hurst, Stockton, CA.
Hakim Coriano, Norwalk, CT.
George Clark, Eureka, California
Siatta Kaba, Maroon party for liberation, Richmond, Virginia
Cecil K. Brooks, Jr., Mott Haven Capital Partners, Bronx, NY.
Bethanie Corona, Maroon Party For Liberation, Brooklyn New York,
Gerald Pierre Cadet, Necessary Entertainment, Queens Village, NY.
Jonathan, Brooklyn New York
Jennifer Capotorto, Commack, NY.
Safiyyah Abdullah, Appomattox
karla biery, maroon party for liberation chicago,il
Nawal Abdelqader, YA-YA Network, Brooklyn, NY.
Myra Igwe, Chicago, IL.
Brandon Alonzo, Flushing, New York
Jackson Kusiak, Human Rights Coalition, Philadelphia, PA.
Luz Cespedes, Bronx, NY.
Jose Almonte, Bronx NY.
Regina Jennings, Philadelphia, PA.
Caroline Hugh, MPH, New York
Naomi Miller, New York, New York
Harry Donnelly, Cherry hill, N.J.
Ann Jaffe, NYC Jericho, Bronx, New York
Robert Buncher, Pittsburgh, PA.
Elizabeth brioso, Brooklyn Ny.
Mia ari, Brooklyn ny.
Kathleen McHugh, Brooklyn NY.
frankie farb, Brooklyn, NY
Michael Victor, Brooklyn, New York
Gabriel Aldana, New York, NY.
Carl Gelderloos, Ithaca, NY.
Jeremy garcia, Queens new york
Christian Durán, Free Em All NJ, Maplewood, New Jersey,
Pierreson Miracke, Brooklyn , NY.
Corey Short, Brooklyn NY.
Sophia Williams, Bronx, NY.
Jannez Wade, Eureka CA.
Margaret MacDonald Power, Illinois Coalition Against Torture,Chicago
Zayid Muhammad, Malcolm X Commemoration Committee, Brooklyn NY.
Julia Wright, Paris, France
Leslie Schultz Ithaca Catholic Worker, Ithaca, NY
Henry Hagins Free Mumia Abu Jamal Coalition-NYC New York
Tova Fry, West Orange, New Jersey
Ben Wrubel, ITHACA
Anne Sternberg, Northfield, VT
Laurie Konwinski, Ithaca NY
Hanifah Shoatz-Bey, Atlanta, GA
Jenna Bader, Arcata, CA
Keita Bryant, Philadelphia, PA
Kevin Manion, Elkins Park, PA
John Bartlett, Chicago, IL
Rafael Outland, Rochester
Jessica Antonio, San Jose CA
Elspeth Meyer, Brooklyn NY
Sarah Torres, Detroit, MI
Ricardo Alvarez, San Francisco, California
Aisha Rodriguez, New York , NY
Marcella Eversole, Be Love In Action, Putney, VT
Hilary Lake, Petoskey, Michigan
Kendall Jackman, Bronx, NY
Emma, Detroit, Michigan
Eric Gjertsen, As Wyomissing, PA
Adriana Guzman, Buffalo State College, Buffalo NY
Barbara Gurley, Global Women's Strike (Women of Colour), Philadelphia
dilson hernandez, Bronx, NY
Shauna King, Marblehead MA
Mariana Spillane, Boston, MA
Julia Cathcart, Boson, MA
Maxwell A. Chadran, Harvard
Dianne Mathiowetz, Workers World Party, Atlanta, Georgia
Jennifer Marie Lumber, Eureka
Christina Knoepfel, Putney, Vermont
Sean O'Hern, Richmond, VA
Robert Damewood, Pittsburgh, PA
Roth, John Brown Anti-Klan Committee, San Francisco, CA
Robert Schupp, Brooklyn, NY
Nathaniel Ashley, Tennessee Valley Mutual Aid, Greeneville
tony hintz, Chicago
Masaru Koga, Brooklyn
George Lipsitz
Toby Emmer
Preeti Pandey
Saniya Greenhow
Jane Segal
Ann Jaffe
Nina Dibner
Susan Saxe
Valerie Haynes
Valerie Morgan
Vanette Jordan-Lumogo
Carmen Guerrero
efia nwangaza
Manuela Yeboah
Sandra Joy
Jenny Cobuzzi
Ife Damon
Rashad al-Amreeki
Greg Hogan
Mrs. Dee-Dee Haw
Amanda Pratt
Stephen Durham
Ayman Nassar
Ibrahim Ansari
Rama Izar
Endia G.
Sheila Khan
Anita Rosenblithe
Max Flomen
Delia Perez Meyer
Hilary Lake