1st Annual Halifax Anarchist Bookfair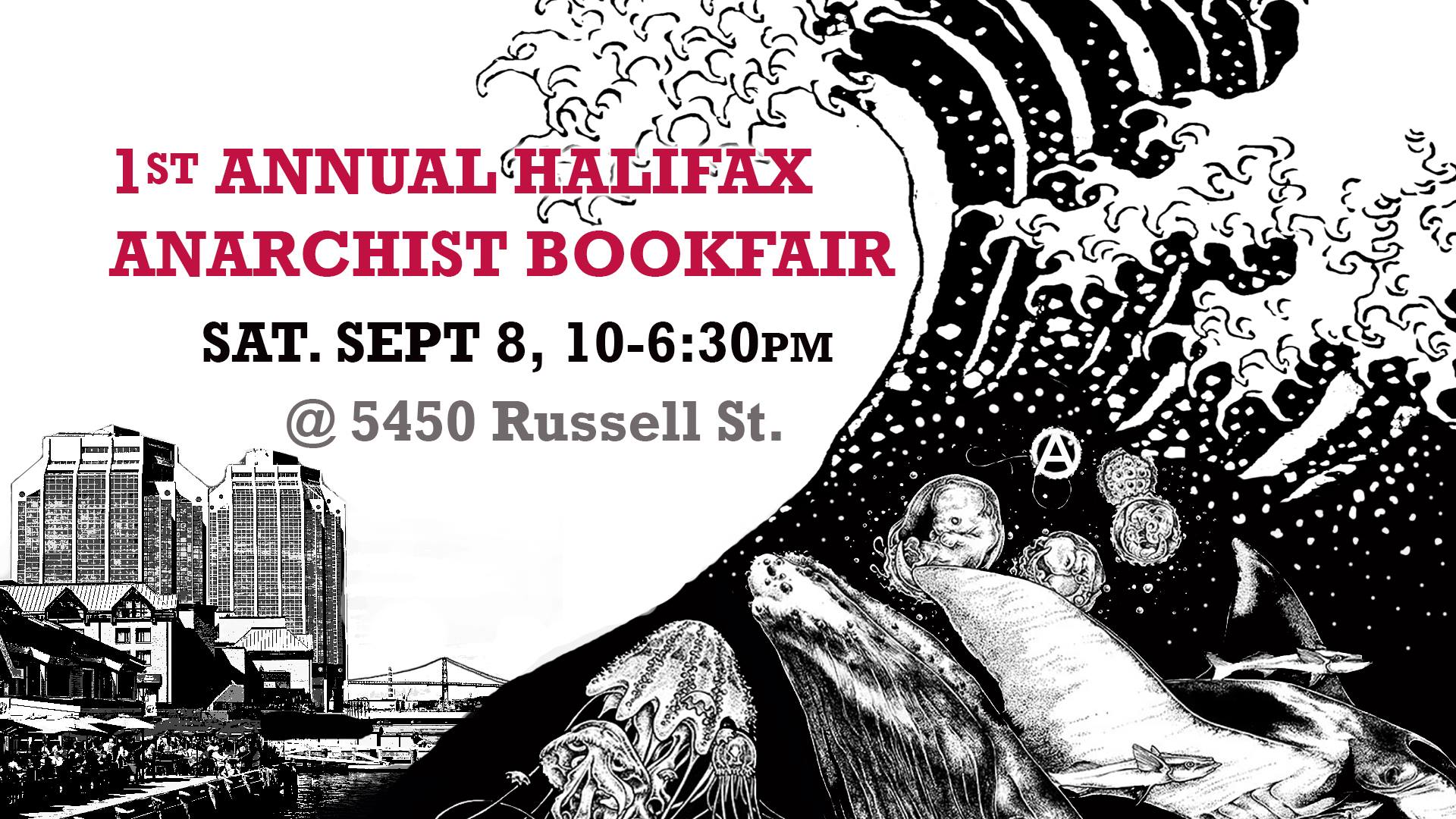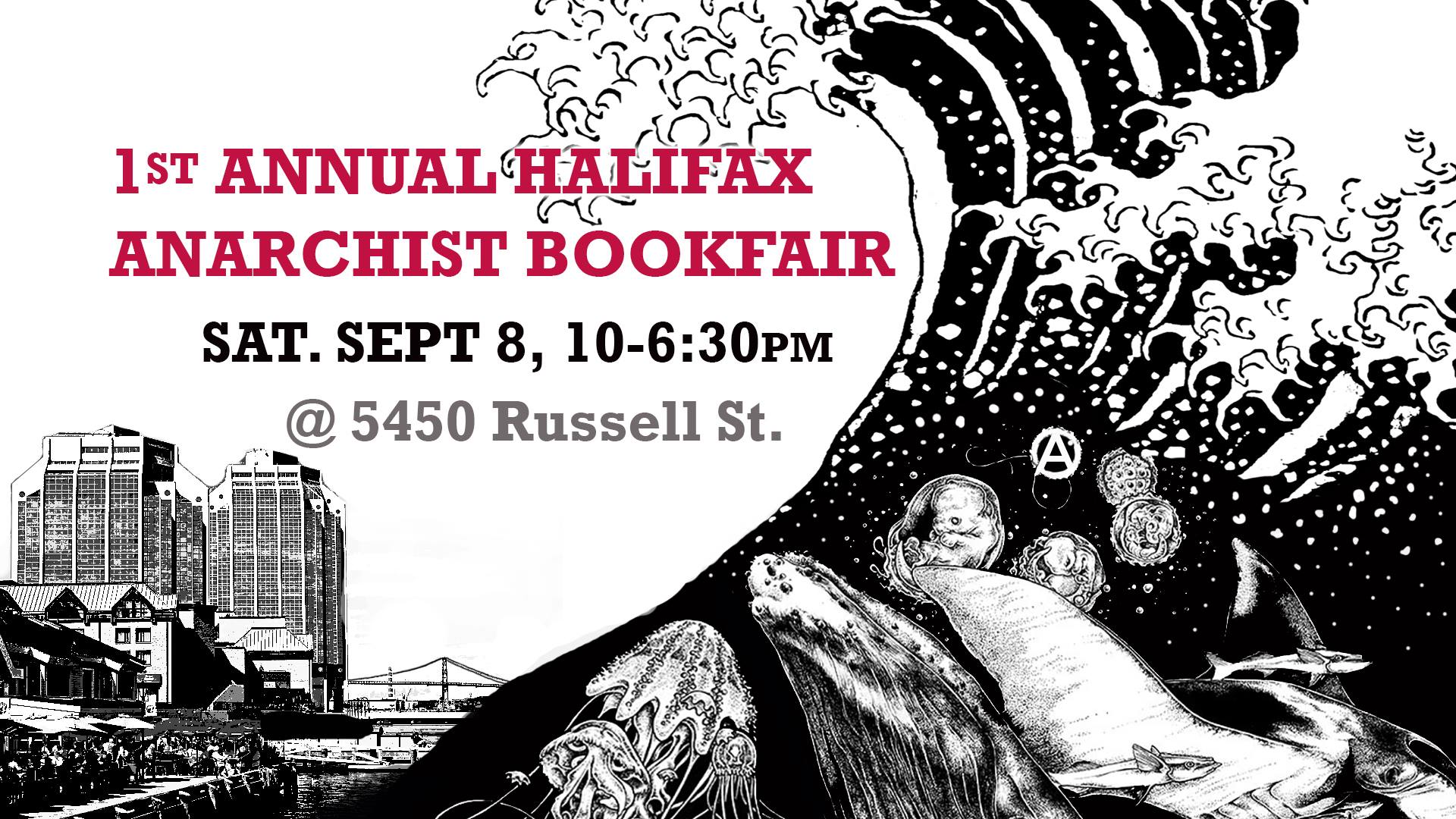 Halifax Anarchist Bookfair – Sept. 8th, 2018!
~For anarchists, and those curious about anarchism~
FREE – Welcome to all.
Calling all co-conspirators and collaborators, lovers of freedom and books, haters of capitalism and government. Join us for the first annual Halifax Anarchist Bookfair!
Featuring participants from all over North America, booksellers and vendors, workshops, films, discussions, kids' activities, art exhibits and more!
Come check out a wide selection of literature and art from local and international publishers, distributers, and creators. Participate in one of over a dozen educational workshops and presentations, party at one of several shows and social events, and get your hands dirty as we put theory into practice. Let's connect our struggles, build our power, and support revolutionary culture and community.
Why an Anarchist Bookfair?
In a world teetering on the brink of disasters due to industrial capitalism, and experiencing the rising power of authoritarian populists and nationalism, we feel it is vitally important that anarchist gatherings take place. We must create spaces to share stories, histories, and strategies, and lay plans for the trying times ahead. Let's all meaningfully engage with the idea of doing away with coercive force, and building a world based on mutual aid, solidarity, and freedom for all.
It's not too late to get involved! We need your help to pull this off. Let's work together to incorporate art installations and creative interventions, shows, parties, games, actions, performances, films, assemblies, DIY skill-shares, a rad kids zone, and autonomous events throughout the weekend. Please get in touch with your proposals, inquiries, accessibility needs, table requests, and wildest dreams at halifaxanarchistbookfair@gmail.com or halifaxanarchistbookfair@riseup.net by August 1st, 2018.
The bookfair itself, and most workshops, will take place Saturday Sept. 8 in Halifax's North End on unceded Mi'kmaq territory.
A full schedule, including associated events during that week, will be made available in late August.
For a more Anarchic Halifax, and a freer, more joyful, and just world!
PS. We know Halifax is far from most other major cities, get in touch if you want to participate but distance feels like a barrier. We'll try to work out creative solutions to this issue. Many people are carpooling from far-away places. Maybe we can connect you.
Special thanks to Nova Scotia Public Interest Research Group (NSPIRG) for their support in organizing this event!