Jalil's Official Statement on Being Denied Parole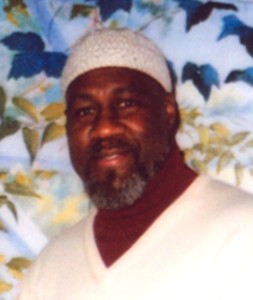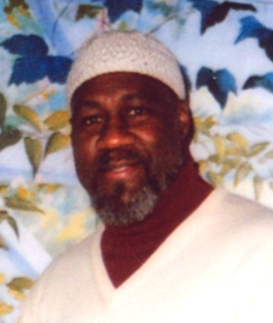 Dear Family, Friends and Supporters:
As many of you have learned, I was interviewed on June 21, 2016 by the parole board for the ninth time. On June 27, 2016, I received their decision (attached) denying my release, basically reiterating all that has been said the previous eight times I was denied parole. The denial is based primarily on the "nature of the crime" and "criminal history"—something that will never change. Reading this denial, we can see they doubled-down on attempting to characterize me as an unremorseful "cop killer," absent any evidence to support their position after 44 years of imprisonment.
As previously mentioned, Edward Sharkey, one of the parole commissioners who conducted this hearing, was the same parole commissioner who conducted the hearing in 2012, and was on the panel denying parole in 2014. This 2016 parole hearing is the third consecutive time he was present on the panel and voted to deny release. Although in 2014 one commissioner voted for my release, notably an African-American woman, this time all three commissioners denied my release. Significantly, one of the commissioners, Ellen Alexander, was on the March 2016 panel of my co-defendant Herman Bell and denied his release on parole. It has become ever more apparent that a fair and impartial parole hearing is not possible, despite 44 years of having done everything necessary to be granted parole.
For example, in the parole hearing of 2014, one of the commissioners raised that I received a disciplinary report in 2013 (for having two stamps on my way to the library), and that the COMPAS Risk Assessment reported "Prison Misconduct – High." The 2014 parole decision denying release stated in part: "You have multiple prior disciplinary violations during this term and your risk because of prison misconduct is scored as 'HIGH' … You need to improve your behavior to demonstrate the ability to comply with rules, which will be necessary when in the community."
However, the 2016 COMPAS Risk Assessment reports: "Prison Misconduct – Low," having demonstrated the correction of the previous report and behavior. Furthermore, previous assessments of 2014 read: Risk of Felony Violence 2 Low; Arrest Risk 2 Low; Abscond Risk 4 Low. The 2016 COMPAS Risk Assessment reads in these same areas: Risk of Felony Violence 1 Low; Arrest Risk 1 Low; Abscond Risk 1 Low. Therefore, I not only addressed and lowered the Prison Misconduct issue used to deny release in 2014, all other concerns which were low in 2014 are lower in 2016. In essence, there is no risk of felony violence, arrest risk, abscond risk, and prison misconduct as a reason to deny release. So, what did they rely on to deny release? History of Violence—a history that is subject to the history and nature of the crime from 1971, 45 years ago when I was originally arrested. Something that will never change!!!
Given the fact that I am unable to obtain a fair and impartial parole hearing, I am urging family, friends and supporters to initiate a national campaign directed to NYS Governor Andrew Cuomo, persuading him to grant Commutation of Sentence to Time Served. Governor Cuomo has the authority to commute this 25 to life sentence to time served, giving consideration to all that I have accomplished in 45 years of imprisonment, the degree of family and community support, and the original sentence has for all intents and purposes been served. I am asking everyone who recognizes the NYS Parole Board is biased as a law enforcement agency in cahoots with the PBA's opposition to my release, to initiate a national campaign calling and writing to NYS Governor Andrew Cuomo, urging that he commute my sentence to time served.
In closing, I need to extend my gratitude to all those who wrote letters and signed petitions in support of my release on parole. It has been your support that has strengthened my resolve and kept me determined to continue to fight for freedom. Over the years, we have witnessed the release of Marshall Eddie Conway, Albert Woodfox and Sekou Odinga, all of which leads to the reality that, with a solid tenacious determination, we can win over the injustice of repression. This is extremely upsetting to me and my family, especially when knowing there is absolutely nothing I can do alone, having already done everything asked of me by the parole board, to persuade them to grant parole. Therefore, we need to up the ante in our demand for fair and impartial parole hearings by putting the onus for change in parole and my freedom in the hands of NYS Governor Cuomo. Please call and write often demanding commutation of sentence to time served, and my immediate release from prison.
Sincerely yours, in struggle,
Jalil Muntaqim
---
You can read the parole board's decision here:
Parole Decision:
DENIED – HOLD FOR 24 MONTHS, NEXT APPEARANCE DATE; 06/2018

Conditions of Release/Staff Instructions/Reasons for Denial:

After review of the record and interview, the panel has determined that if released at this time, there is a reasonable probability that you would not live and remain at liberty without again violating the law and your release would be incompatible with the welfare of society and would so deprecate the serious nature of the crime as to undermine respect for the law. The panel has considered your institutional adjustment including discipline and program participation. Required statutory factors have been considered, including your risk to society, rehabilitation efforts, and your needs for successful re-entry into the community. Your release plans have also been considered, as well as your COMPAS Risk and Needs Assessment, case plan, and sentencing minutes which are in the file. Your instant offense, murder (2 counts), involved you, acting in concert, shooting and killing two police officers. You admit to firing a weapon during the crime. You have engaged in other unlawful actions which resulted in probation and serving state time in California State prison. You are a multistate offender with offenses committed in California as well as New York. You do have a juvenile history and conviction in the Federal system. Due consideration given to your document submissions, program accomplishments, and letters of support from defense attorney and official sources and program completions. Due consideration was given to packet of National Lawyers Guild. This panel remains concerned about your history of unlawful and violent conduct, and your COMPAS Risk Assessment is "High" for history of violence. Your conduct could be viewed as an assassination of two unsuspecting police officers who were merely walking toward their car and reflects a disregard for human life. There is significant community opposition to you release. You also expressed limited remorse for the death of the two police officers who were merely doing their jobs. Accordingly, discretionary release at this time is not warranted. PAROLE IS DENIED.

Parole Commissioners Conducting the Hearing:
Edward Sharkey, Ellen Alexander, Marc Coppola