January 11 in Baltimore: Freedom For Political Prisoners Night!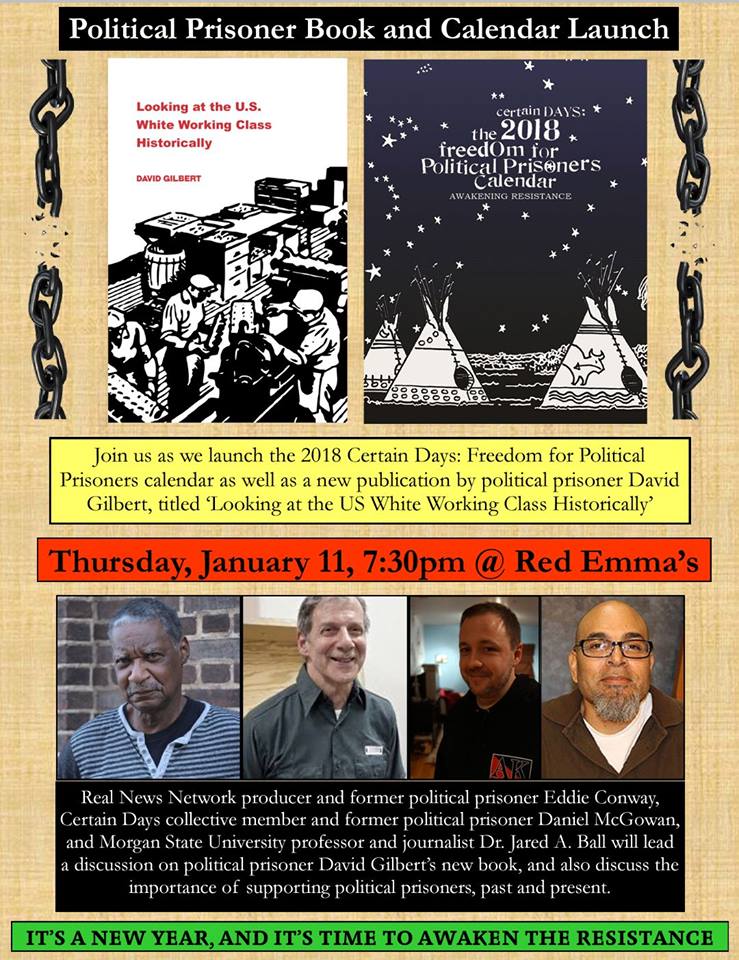 WHERE: Red Emma's Bookstore Coffeehouse, 30 W North Ave, Baltimore, Maryland 21201
WHEN: Thursday, January 11, 2018 from 7:30 PM – 9 PM
facebook: https://www.facebook.com/events/314088142424187/
Join us as we launch the 2018 Certain Days: Freedom for Political Prisoners Calendar! Former political prisoner and Real News Network producer and host Eddie Conway, former ELF political prisoner and Certain Days collective member Daniel McGowan, and Morgan State University professor and journalist Dr. Jared Ball will lead a discussion on political prisoner David Gilbert's new book, Looking at the US White Working Class Historically, and also discuss the importance of supporting political prisoners, past and present.