January 2016 Letter from Zolo Agona Azania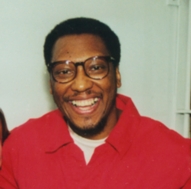 "Success means doing something sincerely and whole-heartedly. And you have to have the help of other people to achieve it." – Bruce lee
Zolo Agona Azania #4969
Indiana State Prison Minimum Security Unit
201 Woodlawn Avenue
Michigan City, Ind. 46361
Wednesday, January 13, 2016
GREETINGS TO ALL:
On August 11, 1981, i was charged with killing a Gary, Indiana police lieutenant during an armed bank robbery . i was convicted after an all-white jury trial and sentenced to the penalty of death on May 25, 1982. My case was bounced up and down the appellate process before the death sentence was finally vacated. i spent more than 27 tortuous years on death row. i was released into the mainline population at the Indiana State Prison to serve a total of 74 years on March 23, 2009. i was able to immediately enroll in school of higher learning that existed in the prisons at that time. i have obtained two credit time reductions after successfully completing the requirements for a  U.S. Department of Labor (DOL) apprenticeship certificate, and Associate of Science degree in Management from Grace College. At each stage of the educational process my Earliest Possible Release Date (EPRD), and work release activation date (WRAD), supposed to have moved up closer in turn. i served a 60 years sentencing judgment , which was satisfied on August 10 , 2012 . i then successfully completed the mandatory one year of parole in prison , after serving one-half (30 years) of the 60 . That time is done! i am currently serving the last year of a consecutive sentence of 1 4 years. On December 4, 201 5, my reasonable request for transfer to the state "work release" program was rejected without good cause. My projected release date (PRD) on the 14 years court judgment is February 08, 2017.
i met all qualifications for work release, as the law was intended. The only real power that the parole board have, at this juncture, is the recommendation of clemency to the governor and the granting or denial of reinstatement to parole after revocation. Right now, work release is my focus. All the prisons here are under the Department of Correction (DOC), central office, controlled from Indianapolis. My daily activity is positively constructive and my conduct clean. i have the names of numerous people who had multiple murder charges and worse prison conduct records than mine, who were granted the benefits of all aspects of habilitative and rehabilitative programs , such as reentry and work release; one man in particular was on death row with me! My case is political, and the criminals are treated by a different standard than the politicals. The vitriolic (acid burning) discrimination and prejudices are apparent. The fraternal order of police, in cahoots with DOC officials, unduly, and illegally, influenced the decision to falsify and manipulated computer data and blocked my rehabilitation efforts, in violation of due process, and hidden from public scrutiny . They actually want me dead! The manner in which information , such as facts, dates, points, statistics, codes or words and figures, in relation to my electronic case-work file was arranged to form a pattern of skewed data for computer input and output, to manufacture the foregone conclusion, resulting in the cancelling of my work release eligibility. Who changed my minimum security level? Who altered my F-3 work release status? These prisoncrats ignore my letters, so i invite the community to demand answers! There is a diabolical cover up; however, it is easy to find out, because each time someone logs into my prison computer file their identifying user number or code is recorded. A systems analysts (or a lay person for that matter) could do a methodical reading or study of the data processing needs and operation of the business to prove my complaint. i have a stellar record of self-rehabilitation and community uplifting service and a low risk of being reincarcerated. i have been free of any bad conduct reports since 1999 . i consciously try and avoid the foolery that regularly go on in these abattoirs of human confines, which is harder to do because some of the nonsense is directly aimed at me by both unscrupulous inmates and DOC staff. So they know full well as i know that what they are doing to me is wrong.
i have already done the time – the debt has been paid – have satisfied all DOC policy requirements, and i deserve to be transferred to a work release holding center. When i was taken off the streets in 1981, there was no such thing as a cellphone, except on "Star Trek" episodes! DOC officials are plotting to push me out of prison, after 35 years of continuous confinement, without allowing me the opportunity to work at gainful employment and to save some much needed money in wise preparation for my imminent release back into the community. i will basically be a 62-year old homeless man at retirement age looking for a job when i leave prison! It is even a glaring contradiction and confusing to the public, because the DOC misappropriated taxpayers' money ear-marked for rehabilitation programs, especially like halfway houses and work release. Enough is enough; and too much compounds the injustice. i want the world to know what has happened to, for, and against me. Here is how you can help: Write letters to the Indiana DOC Commissioner, reblog, repost, retweet, email, fax, call, and share this communique with your family, friends, co-workers, and community inhabitants – from all walks of life. Also contact the news media, because this case and information is of significant public importance. Let your voice be heard on my behalf.
* Mr. Bruce Lemmon, Commissioner
Department of Correction
Indiana Government Center South
302 West Washington St., Room E-334
Indianapolis, Ind. 46204-2760
Tel.: (317) 232-5711
FAX.: (317) 232-6798
* The Journal Gazette
600 West Main Street
P.O. Box 88
Fort Wayne, Indiana 46801-0088
Tel.: (260) 461-8500
FAX.: (260) 461-8648
www.journalgazette.net
* South Bend Tribune
225 West Colfax Avenue
South Bend, Indiana 46601-1606
Tel.: (574) 235-6161
Email: webm,aster@sbinfo.com
* The Times
Lee Enterprises Inc.
601 West 45th Avenue
Munster, Indiana 46321
Email: newstips@nwi.can
* Indianapolis Star
130 South Meridian Street
Indianapolis, Ind. 46225
Tel.: (317) 444-4000
Email: indianapolisstar@gannett.can
opinion@indystar.can
* The News Sentinel
600 West Main Street
P.O. Box 102
Fort Wayne, Indiana 46802-1408
Tel.: (260) 461-8500
FAX.: (260) 461-8696
metro@news-sentinel.can
* Post-Tribune
Chicago Tribune Media Group
435 North Michigan Avenue
Chicago, Illinois 60611
Email: jbiesk@tribpub.com
* The News-Dispatch
422 Franklin Street, Suite B
Michigan City, Ind. 46360
Tel.: (219) 874-7211
(800) 489-9292, Ext.1
FAX.: (219) 878-4487
Email: opinion@thenewsdispatch.com
Thank you for this and your past courtesies and support.
Zolo Agona Azania