Lumpen: The Autobiography of Ed Mead, Wins Expozine Alternative Press Award for "Best Book"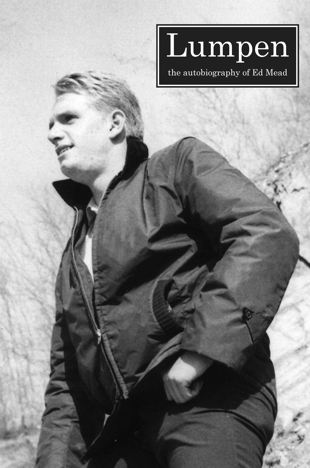 Lumpen: The Autobiography of Ed Mead, published by Kersplebedeb in 2015, has won the Best Book Alternative Press Award from Expozine, in Montreal, Canada.
Expozine is an annual small press fair held every November in Montreal. Every year, the organizing team asks each of the more than 270 exhibitors to submit a copy of their best new publication for consideration for the Expozine Alternative Press Awards. Last year, Kersplebedeb Publishing submitted Lumpen, just weeks after it had arrived back from the printers. On June 10, 2016, it was declared the best book submitted by the Expozine organizers.
As the Expozine jury put it, Lumpen is "An entertaining and bracing memoir of activist Ed Mead, who takes us through his journey from an impoverished youth through incarceration in a prison for boys, criss-crossing the country and opening windows on the harsh realities of incarceration in the western world's largest prison system. An often alarming yet extremely inspiring tale well worth reading."
Indeed, Ed Mead's incarceration at the age of 13, was the first step in a story of oppression and revolt that ultimately lead to the foundation of the George Jackson Brigade, a Seattle-based urban guerrilla group, and to Mead's re-incarceration as a fully engaged communist revolutionary, well-placed and prepared to take on both his captors and the predators amongst his fellow prisoners. While incarcerated, Ed organized against solitary confinement, and then with queer prisoners in the legendary Men Against Sexism, an experience that lead to his exile from Washington to the dungeons at Marion, Brushy Mountain, and Florence. Throughout Lumpen, Ed mixes anecdotes and observations about specific prison struggles, with broader discussions of revolutionary strategy and philosophy, all with an eye towards the goal of winning.
Kersplebedeb Publishing is very happy and grateful to the Expozine jury for helping to bring attention to this important book.
Lumpen is available from leftwingbooks.net, AK Press, and Amazon. It has recently been reviewed by Aric McBay in Briarpatch magazine, and by Ryan Conrad in the Gay and Lesbian Review.