MONTREAL ANARCHIST BOOKFAIR 2017 / SALON DU LIVRE ANARCHISTE DE MONTRÉAL 2017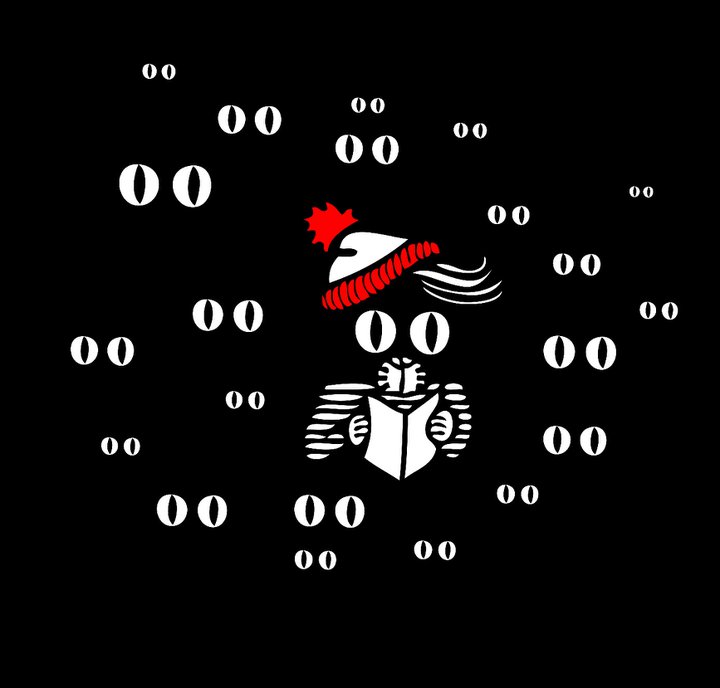 Mark your calendars …
MONTREAL ANARCHIST BOOKFAIR 2017

Préparez vos calendriers…
LE SALON DU LIVRE ANARCHISTE DE MONTRÉAL 2017
[français suivra)
Mark your calendars …
MONTREAL ANARCHIST BOOKFAIR 2017
Two days: Saturday, May 27 & Sunday, May 28
From 10am to 5pm on both days
The Anarchist Bookfair will take place in two buildings across from each other in Parc Vinet:
– Centre d'éducation populaire de la Petite-Bourgogne et de St-Henri (CEDA), 2515 rue Delisle
– Centre Culturel Georges-Vanier (CCGV), 2450 rue Workman
A short walk from Lionel-Groulx metro.
No gods, no masters, no bosses, no borders.
FREE. Welcome to all!
For anarchists, and people curious about anarchism.
-> Participants from all over Quebec and North America, booksellers and vendors, workshops, films, discussions, kids' activities, art exhibits and more!
-> Part of the month-long Festival of Anarchy held throughout May 2017 at venues and locations all over the island of Montreal.
-> During this year's Bookfair, tabling will take place over two days: May 27-28, between 10am and 5pm.
– Callout: Seeking Bookfair poster designs (deadline: February 10, 2017):www.anarchistbookfair.ca/postercallout2017
– The callout for vendors, workshops & presentations, film, art and Festival of Anarchy events will be posted shortly.
CONTACT INFORMATION:
-> e-mail: info@anarchistbookfair.ca
-> mail: Salon du livre Anarchiste de Montréal
1500 de Maisonneuve Ouest, Suite 204
Montréal, Québec H3G 1N1
FOR UPDATES:
-> web: www.anarchistbookfair.ca
-> announcements list: https://masses.tao.ca/lists/listinfo/salon-annonces
SOCIAL MEDIA:
-> facebook: www.facebook.com/SalonduLivreAnarchisteMontrealAnarchistBookfair
-> twitter: @BookfairAnarMTL
:::::::::::::::::::::
:::::::::::::::::::::
Deux journées : samedi le 27 mai et dimanche le 28 mai
De 10h à 17h les deux jours
Le Salon du livre anarchiste se tiendra dans deux bâtiments situés l'un en face de l'autre autour du Parc Vinet:
– Au Centre d'éducation populaire de la Petite-Bourgogne et de St-Henri (CEDA), 2515 rue Delisle
– Au Centre culturel Georges-Vanier (CCGV), 2450 rue Workman
C'est à une courte distance de marche du métro Lionel-Groulx.
Ni dieu, ni maîtres; ni patrons, ni frontières.
GRATUIT. Bienvenue à tous et toutes.
Pour les anarchistes et pour les personnes curieuses de l'anarchisme.
->Des participants venant de partout au Québec et en Amérique du Nord : des libraires, éditeurs, ateliers, films, discussions, activités pour enfants, expositions d'arts et plus!
->Dans le cadre du Festival de l'Anarchie se déroulant tout le long du mois de mai 2017 et offrant des activités dans différents lieux de Montréal.
->Lors du Salon du livre de cette année, les tables d'exposition prendront place sur deux jours : le 27 et le 28 mai, entre 10h et 17h.
– Appel : Nous cherchons une personne pour faire le design de l'affiche du Salon (date limite : 10 février 2017): www.salonanarchiste.ca/appelaffiche201
– L'appel pour les distributeurs de livres, les ateliers & présentations, les films, l'art et le Festival de l'Anarchie sera diffusé bientôt.
POUR INFORMATION :
-> Courriel : info@salonanarchiste.ca
-> Poste: Salon du livre Anarchiste de Montréal
1500 de Maisonneuve Ouest, Suite 204
Montréal, Québec H3G 1N1
POUR DES MISES- À-JOUR :
-> web: www.salonanarchiste.ca
-> liste d'envoi: https://masses.tao.ca/lists/listinfo/salon-annonces
MÉDIAS SOCIAUX :
-> facebook: www.facebook.com/SalonduLivreAnarchisteMontrealAnarchistBookfair
-> twitter: @BookfairAnarMTL