Montreal Event: Prison Strikes 101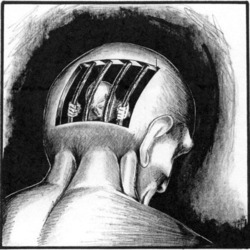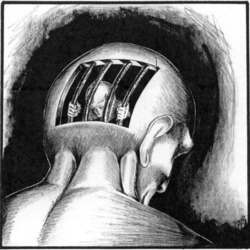 Tuesday, November 13, 2018
11:00am-1:00pm
United Theological College
3521 University
Metro McGill College
Facebook event: https://www.facebook.com/events/1881893441880227/
This workshop will look at prison strikes as an organizing tool, from both an inside (prisoner) and outside (solidarity) perspective. We will give a bit of historical background about strikes in the Canadian and US prison systems, and then discuss why and how we on the outside can support them, and how they fit into the wider struggle for prisoner justice.
Helen Hudson has been a prison justice activist for 20 years. Currently she works primarily with the Certain Days collective. She is a queer Black woman and a full-time mom, but is also moonlighting as a PhD student in Nursing.
Gene is the acting coordinator of the Prison Radio Show on CKUT 90.3FM
This event is taking place as part of Culture Shock 2018. More information is available here: https://www.facebook.com/events/610916882645067/
???? ACCESSIBILITY INFO ????
Childcare:
Childcare can be requested at this event with 24 hours notice; please call 514 398 7432 or email info@qpirgmcgill.org
Language:
Whisper translation from English to French will be available for all events with 24 hours notice unless already provided; please call 514 398 7432 or email info@qpirgmcgill.org to request.
La traduction chuchotée de l'anglais vers le français sera disponible sur demande avec 24 heurs de pré-avis; apellez 514 398 7432 ou envoyez un courriel à info@qpirgmcgill.org.
Physical Accessibility:
The event venue is wheelchair-accessible by a ramp through the back entrance. To access, head north on University (the building will be to your right). You will be able to turn into the alley a few buildings past the 3571 University. Follow the alley to the right, to the parking area for the United Theological College. Enter through the gate and proceed into the building.
Scent free spaces:
All events are scent free. This means that all attendees should refrain from using any scented products prior to the event or bringing them to the event, including (but not limited to) perfume, cologne, shampoo, conditioner, soap, hairspray, or lotion. This scent-free policy is put in place to minimize risk for people with environmental sensitivities. For more information on this policy:
http://www.ccohs.ca/oshanswers/hsprograms/scent_free.html
If you have other questions or concerns related to accessibility, please don't hesitate to get in touch at 514 398 7432, info@qpirgmcgill.org, or send us a message on facebook.