Montreal, Sunday April 3: Punk Rock Flea Market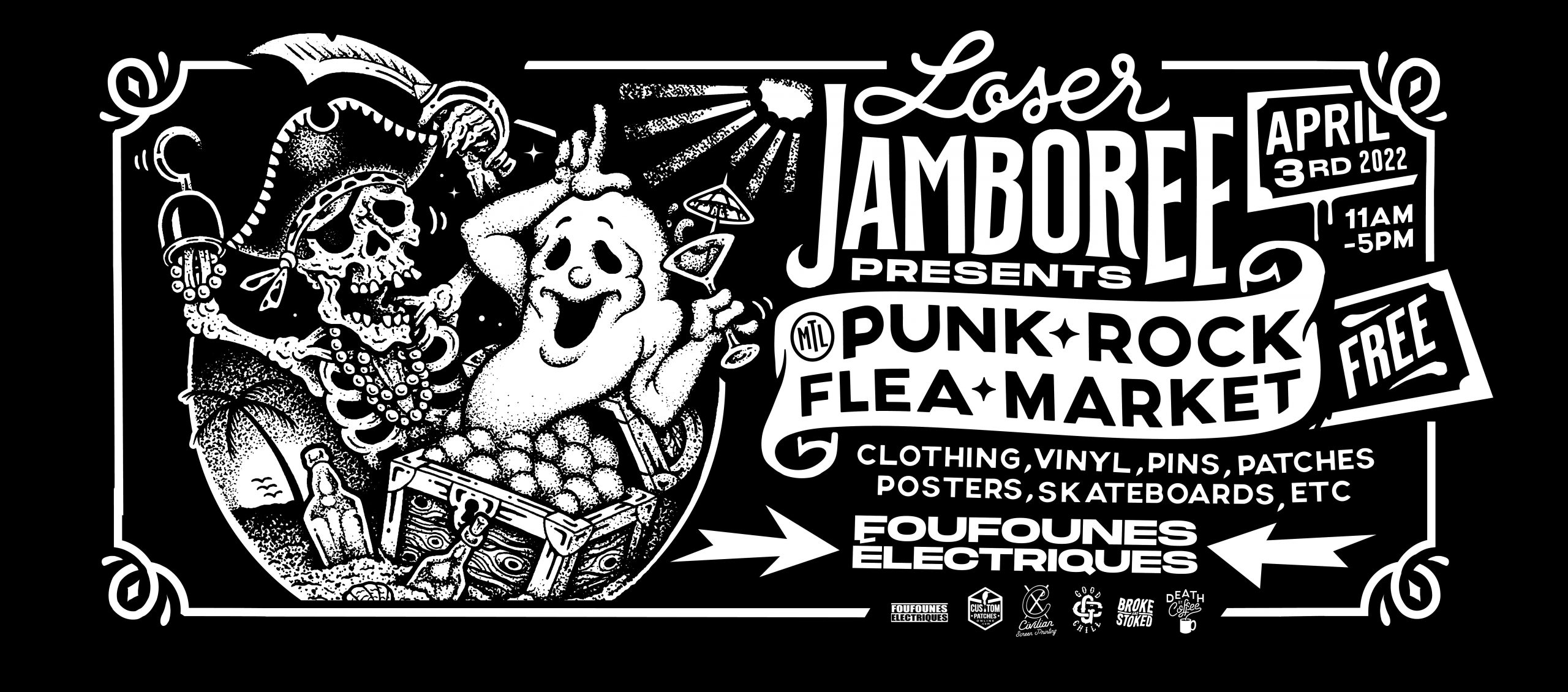 Sunday, April 3, 2022, Kersplebedeb will be tabling at the Punk Rock Flea Market at Foufounes Électriques, 87 rue Ste-Catherine E., 11am-5pm. Come check it out!
Loser Jamboree presents:
Punk Rock Flea Market Montreal!
Get ready for the return of the almighty LOSER JAMBOREE – A MONTREAL PUNK ROCK FLEA MARKET brought to you by the legendary Foufounes Électriques, Broke & Stoked, Civilian Screen Printing, &
custompatchesonline.com
DRINKS! LAUGHS! STUFF! DUMB JOKES! COFFEE! AWESOME MUSIC! OUR FAVORITE PEOPLE!
The merriam-webster defines jamboree as
– a large festive gathering
– a long mixed program of entertainment
– a noisy or unrestrained carouse
And that's the plan!