Oakland Book Release Party – Escaping the Prism … Fade to Black by Jalil Muntaqim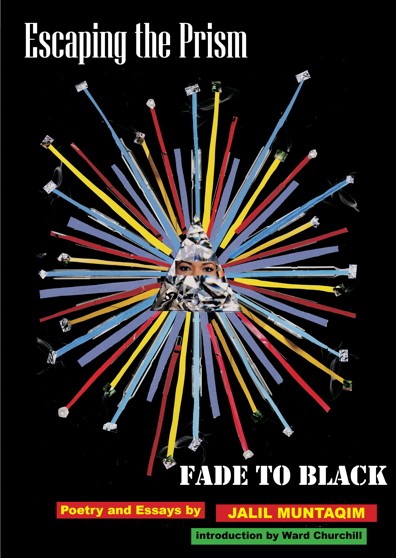 When: Friday, April 29 at 7:30 PM – 10 PM in PDT
Where: Lighthouse Mosque, 620 42nd St, Oakland, California 94609
Facebook: https://www.facebook.com/events/1574723649509291/
Details
as salamu alaykum,
Join us for an engaging evening to honor and celebrate our comrade/brother's release of his book "Escaping the Prism … Fade to Black. Poetry and Essays by Jail Muntaqim" PP/POW.
We will have Speakers, Spoken Word Poetry, a few short Documentaries about Jalil, and Readings from his poetry book.
Speakers will discuss Jalil Muntaqim (PP/POW)-his life, his contributions, and struggle for liberation.
We will also discuss his upcoming parole hearing (June 2016) and the importance of his freedom in relationship to not only the community at large, but our struggle for ending oppression nationally as well as internationally.
Speakers will also discuss Imam Jamil Al-Amin (PP/POW) and the importance of supporting our beloved elders and freedom fighter's who have been unjustly locked away for decades.
A halal Dinner will be provided by On Ceethiss Takeout & Catering and tables will be set up for the purchase of Jalil's books as well as posters, balms, jewelry and other items. We will also have informational pamphlets and petitions for signatures.
As this is a fundraising event for Jalil's parole campaign needs, all proceeds will go to Jalil.
We look forward to seeing you!
Host/MC
Opium/Elijah Sabbah
Speakers
Imam Zaid Shakur
Dave Brown – Jalil's brother
Spoken Word & Performances
Opium
Others: TBD