Kersplebedeb Pop-Up Book Sale at Concordia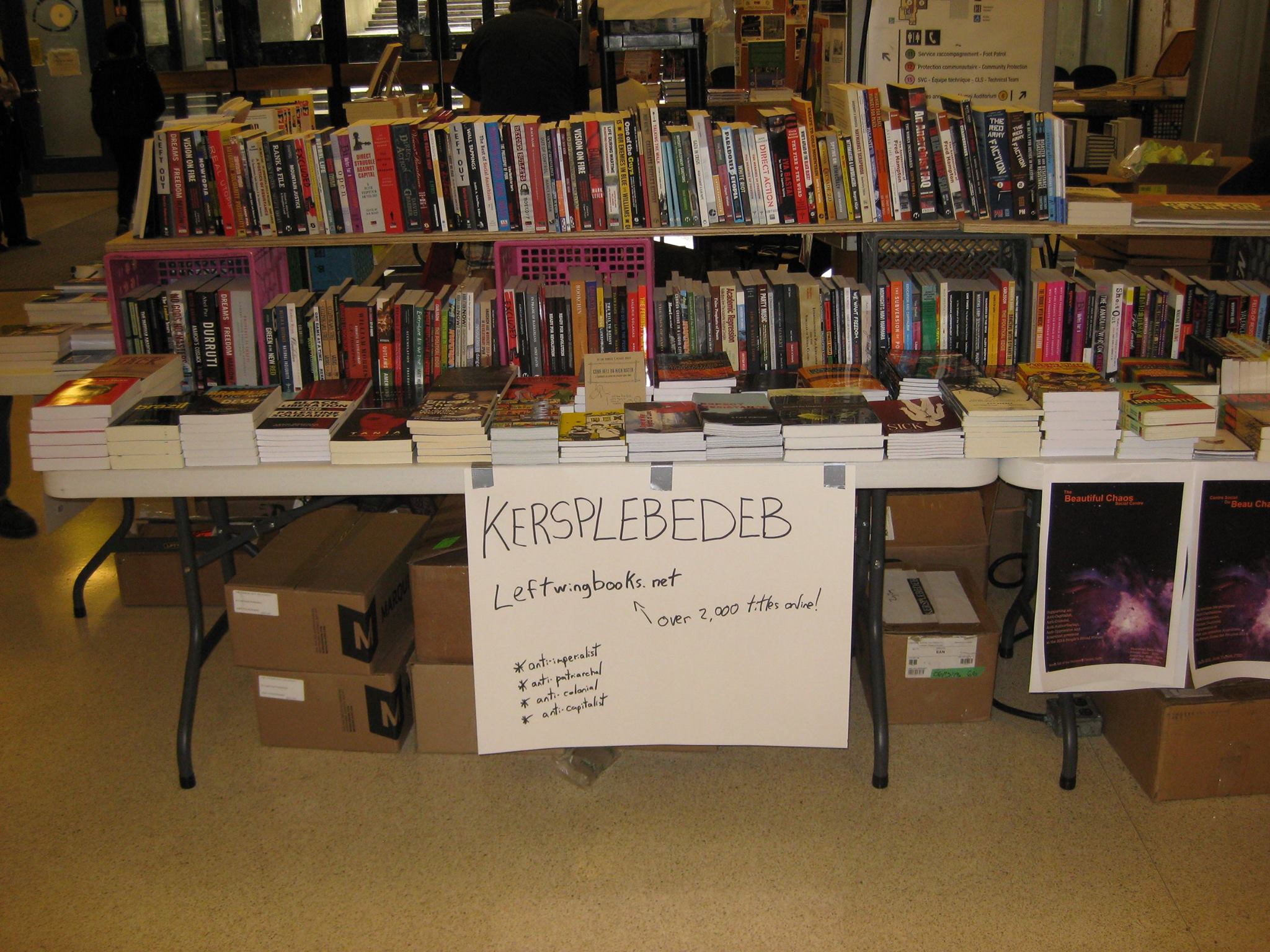 Monday November 28, 10 AM – 6 PM
Concordia University – Hall Building (1455, boulevard de Maisonneuve Ouest)
2nd Floor at the Kiosk just outside The Hive cafe
Looking for radical literature for the holidays?
Come to the Kiosk (on the second floor of the Hall Building, just outside the cafe entrance) on Monday November 28th to say hi to Kersplebedeb, and to check out all of our books!
We will be tabling at the kiosk all day on Monday — there will be books on special, as well as titles from PM Press, AK Press, and many others — also t-shirts and buttons (anti-Trump!)
See you there!