Prisoners' Justice Day 2021 in Montreal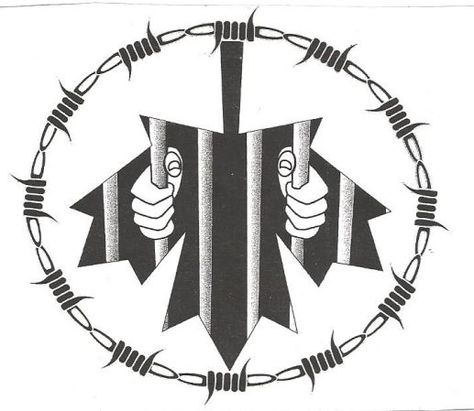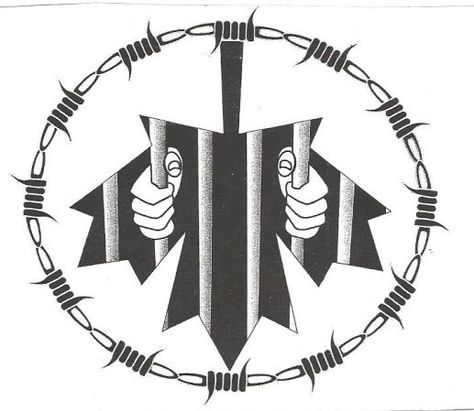 [En français plus bas]
VIGIL Prisoners' Justice Day / Journée de la justice pour les détenu.e.s
Tio'tia:ke / Mooniyang / Montréal
August 10 2020 / le 10 août 2021
18h30-20h30 Parc Vinet (near CEDA)
550 Rue Vinet, Montréal, QC H3J 2L5
Metro Lionel-Groulx
Join us in a public vigil to commemorate people who have died inside prisons and show solidarity with those who are currently behind bars.
Every August 10th, prisoners participate in Prisoners' Justice Day by fasting and refusing to work for 24 hours. The practice dates back to 1975, when prisoners at Millhaven Maximum Security Prison in Ontario organized a day-long hunger strike, work stoppage, and memorial service to honour Eddie Nalon, a prisoner who died in segregation one year earlier.
Though this commemoration traditionally focuses on prisoners in the federal prison system, we intend to mourn all those who have died due to state violence and neglect, including all the Indigenous children whose bodies are being found in unmarked graves outside former residential 'schools' across the country. Those 'schools' were prisons. We see this commemoration connected to the uprisings of last summer, which were protesting police killings of Black people in particular. Prisons, police, residential schools, psychiatric institutions, and the so-called child welfare system all bring state violence into our communities. We call for abolition now—of police, of prisons, of the carceral state that produces violence and harm.
This year the gathering feels especially important in the wake of a long year for prisoners who have been confined to their cells due to constant lockdowns and the government's refusal to release more people during a pandemic. We remember Robert Langevin, who died of COVID-19 in Bordeaux prison, and the unnamed prisoner who died at the Federal Training Centre in Laval, also of COVID-19.
Prison administrations have increasingly suppressed PJD-related actions on the inside. They have also suppressed the dozens of hunger strikes that occurred at prisons across the country in the last year. With that in mind, we want to come together, share experiences, raise awareness, and publicly oppose state violence.
This year's gathering will include speakers talking about the history of PJD, lived experiences with incarceration, and conditions inside prisons and detention centres. We'll also collectively create a banner listing the names of people who have died inside Canadian prisons.
This is a family-friendly event. There will be drinking water on-site, but no food out of respect for those who are fasting on PJD. There are wheelchair-accessible bathrooms on site, and bus/metro tickets will be available. If you have any other accessibility needs, please contact anticarceralgroup@riseup.net.
A note on taking precautions during the COVID-19 pandemic: we'll provide hand sanitizers, antiseptic wipes, gloves, and extra masks. Please stay home if you're displaying COVID-19 symptoms.
****
VIGILE
Journée de la justice pour les détenu·e·s/Prisoners' Justice Day
Tio'tia:ke/Mooniyang/Montréal
Le 10 août 2021/August 10, 2021
18 h 30 – 20 h 30 Parc Vinet (CEDA)
550 Rue Vinet, Montréal, QC H3J 2L5
Métro Lionel-Groulx
Venez participer à une vigile publique pour commémorer celleux qui sont mort·e·s en prison, et pour exprimer votre solidarité envers celleux qui sont présentement derrière les barreaux.
Tous les ans, le 10 août, des prisonnier·ère·s jeûnent et refusent de travailler pendant vingt-quatre heures dans le cadre de la Journée de la justice pour les détenu·e·s. La tradition remonte à 1975, lorsque des prisonniers à la prison à sécurité maximale Millhaven, en Ontario, ont organisé une grève de la faim et une interruption du travail pendant toute une journée, ainsi qu'une cérémonie commémorative pour rendre hommage à Eddie Nalon, un détenu qui était mort en isolement l'année précédente.
Si ce jour vise traditionnellement à commémorer les détenu·e·s du système carcéral fédéral, nous souhaitons cette année rendre hommage à toustes celleux qui sont mort·e·s à cause de la violence et de la négligence étatiques, y compris les enfants autochtones dont les dépouilles sont découvertes dans des tombes non identifiées sur les terrains des pensionnats autochtones partout au pays. Ces pensionnats étaient, de fait, des prisons. Nous relions également cette commémoration aux soulèvements de l'été dernier en réponse à l'assassinat de personnes noires par la police. Les prisons, la police, les pensionnats, les institutions psychiatriques, et le système de soi-disant protection de l'enfance sont autant d'éléments qui amènent la violence étatique dans nos collectivités. Nous demandons l'abolition maintenant : de la police, des prisons, de l'État carcéral qui produit la violence et les maux sociaux.
Ce rassemblement est particulièrement important dans la foulée d'une année très longue pour les détenu·e·s, qui ont été enfermé·e·s dans leurs cellules en raison de mesures de confinement constantes dans les prisons et du refus du gouvernement de libérer des gens en pleine pandémie. Nous honorons la mémoire de Robert Langevin, décédé de la COVID-19 à la prison de Bordeaux, et celle du détenu qui est mort, aussi de la COVID-19, au Centre fédéral de formation à Laval, et dont le nom n'a pas été divulgué.
Les directions d'établissements carcéraux répriment de plus en plus les actions de la Journée de la justice pour les détenu·e·s organisées à l'intérieur des prisons. Les dizaines de grèves de la faim organisées dans les prisons aux quatre coins du pays au cours de la dernière année ont aussi été réprimées. En gardant cela en tête, nous voulons nous rassembler, partager nos expériences, sensibiliser les gens, et nous opposer publiquement à la violence de l'État.
Cette année, la vigile mettra de l'avant des intervenant·e·s qui nous parleront de l'histoire de la Journée de la justice pour les détenu·e·s, de leurs expériences d'incarcération, et des conditions dans les prisons et centres de détention. Également, nous fabriquerons collectivement une bannière sur laquelle nous écrirons tous les noms des gens qui sont morts à l'intérieur des prisons canadiennes.
Il s'agit d'un événement familial. De l'eau potable sera offerte sur place, mais il n'y aura pas de nourriture, en solidarité avec celleux qui jeûnent à l'occasion de la Journée de la justice pour les détenu·e·s. Il y a des toilettes accessibles en fauteuil roulant sur le site, et des billets d'autobus/de métro seront distribués. Si vous avez des besoins en matière d'accessibilité, prière de nous en faire part au anticarceralgroup@riseup.net.
Une remarque quant aux précautions nécessaires dûes à la pandémie de COVID-19 : nous fournirons du désinfectant pour les mains, des lingettes nettoyantes, des gants de plastique, et des masques de protection au besoin. Veuillez rester à la maison si vous présentez des symptômes de la COVID-19.