Rassemblement et vigile En souvenir des victimes du massacre de la grande mosquée de Québec Dénonçons l'islamophobie et le racisme // Vigil and Gathering Remember the Victims of the Quebec City Mosque Massacre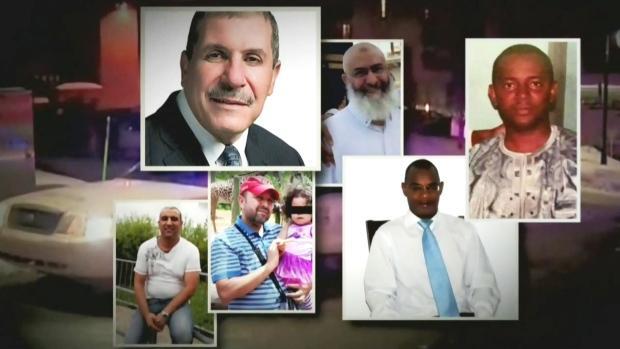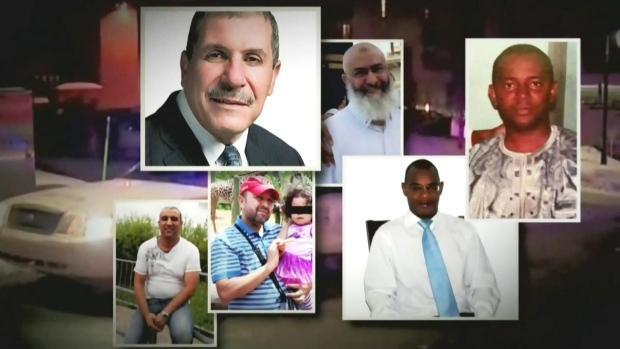 *29 janvier 4 ans déjà!*
*Rassemblement et vigile
En souvenir des victimes du massacre de la grande mosquée de Québec
Dénonçons l'islamophobie et le racisme
VENDREDI 29 JANVIER, 17h à 18h
Station de métro Parc (au coin des rues Jean-Talon et Parc) – MONTRÉAL*
///
*Vigil and Gathering
Remember the Victims of the Quebec City Mosque Massacre
Denounce Islamophobia and Racism
FRIDAY, JANUARY 29, 5pm-6pm
Métro Parc (near Jean-Talon & Parc) – MONTREAL *
(English below)
/(Consignes collectives de santé publique: les participant.es <http://participant.es> à la vigile porteront des couvre-visages et pratiqueront la distanciation physique en dehors de leur bulle immédiate. Merci de ne pas participer à cette vigile si vous présentez des symptômes de COVID-19, si vous êtes en isolement ou si vous revenez de voyage.)/
À l'occasion du triste anniversaire du massacre de la grande mosquée de Québec, nous nous rassemblons à Montréal pour commémorer les victimes de cette attaque meurtrière et dénoncer l'islamophobie et le racisme. Le rassemblement de cette année se tient à l'extérieur du métro Parc, à l'endroit où des milliers de personnes se sont rassemblées le 30 janvier 2017, au lendemain de l'horrible massacre.
Nous invitons les habitant.es <http://habitant.es> de la région de Montréal qui s'opposent au racisme systémique à se rassembler – masqués et en respectant la distanciation physique – pour une courte vigie et un rassemblement à la mémoire des victimes. Nous honorerons Ibrahima Barry, Mamadou Tanou Barry, Khaled Belkacemi, Aboubaker Thabti, Abdelkrim Hassane et Azzedine Soufiane, ainsi que la résilience continue des survivant-e-s.
Le massacre de la grande mosquée de Québec du 29 janvier 2017 nous rappelle les conséquences délétères de la normalisation de la xénophobie, de la haine et du racisme ainsi que les raisons pour lesquelles nous continuons de lutter et de nous organiser collectivement pour la justice sociale.
Rassemblons-nous en tant que communauté pour démontrer ensemble le pouvoir de la mémoire collective.
– Organisé par les antiracistes de la région de Montréal en lien avec la Semaine de sensibilisation musulmane, Femmes musulmanes contre l'islamophobie et le racisme, Voix Juives Indépendantes et d'autres groupes
Infos: 29janviermtl@gmail.com
/// /// /// /// /// /// ///
*Vigil and Gathering
Remember the Victims of the Quebec City Mosque Massacre
Denounce Islamophobia and Racism
FRIDAY, JANUARY 29, 5pm-6pm
Métro Parc (near Jean-Talon & Parc) – MONTREAL*
/(Collective Health Guidelines: All vigil participants will wear masks, and practice social distancing outside their immediate bubble. Please refrain from attending this demonstration if you are showing symptoms, are in self-isolation, or have just returned from travel.)/
On the sad anniversary of the Quebec City Mosque Massacre, we are gathering in Montreal to remember the victims of this murderous attack, and to denounce Islamophobia and racism. This year's gathering takes place at the location of the powerful Montreal vigil that took place within one day of learning of the horrible massacre in January 2017, when thousands gathered outside Parc metro.
We encourage everyone in the Montreal-area who opposes systemic racism to gather together – masked and socially distanced – for a short vigil and gathering in memory of the victims. We will honour Ibrahima Barry, Mamadou Tanou Barry, Khaled Belkacemi, Aboubaker Thabti, Abdelkrim Hassane and Azzedine Soufiane, as well as the continued resilience of the survivors.
The Quebec City Mosque Massacre of January 29, 2017 reminds us of the ultimate consequences of the normalization of xenophobia, hatred and racism, and the reasons for which we continue to struggle and organize together for social justice.
Let's join together as a anti-racist community, to show together the power of collective memory.
– Organized by Montreal-area anti-racists in conjunction with Muslim Awareness Week, Muslim Women Organizing Against Islamophobia & Racism, Independent Jewish Voices, and other groups.
Info: 29janviermtl@gmail.com