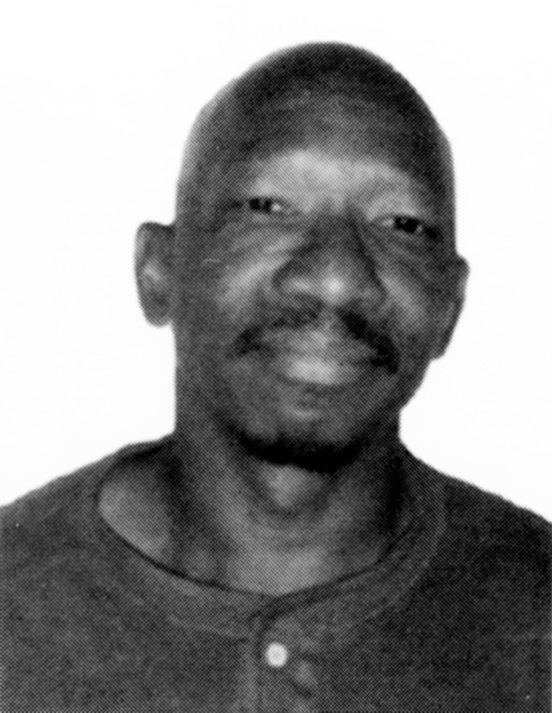 Robert Seth Hayes was released from prison on parole in August 2018( see US: Black Panther Robert Seth Hayes Released After 45 Years (telesurvtv)). He passed away on December 21, 2019.
Robert Seth Hayes was born in Harlem, New York in October 1947.  His father, John Franklin Hayes, was the child of sharecroppers and came to New York City from South Carolina; his mother, Francine Washington Hayes, moved to New York from Pittsburgh.  Both of Mr. Hayes' parents worked for the U.S. Postal Service, trying to provide a better life for Seth and his four brothers and sisters.  They also instilled in their children the desire to work for the betterment of their community.  Seth writes, "My mother  taught me to visualize family universally, not individually."  Seth's father was a World War II veteran and a member of the United Negro Improvement Association, the Black Nationalist organization founded by Marcus Garvey.
Growing up in New York City, first in Harlem, later in the Bronx and Queens, Mr. Hayes saw one Black neighborhood after another suffering from neglect, despair, anger and defeat.  At the same time, he recalls witnessing over the years a birth of hope and determination to overcome these conditions.
After his schooling in New York City, Mr. Hayes worked as a psychiatric aide at Creedmoor Hospital.  He was drafted into the U.S. Army and sent to Vietnam.  He saw combat, was wounded and awarded the Purple Heart, National Defense Service Medal, the Vietnam Service Medal and the Vietnam Campaign Medal.
In the armed forces, Seth underwent a change of consciousness.  After the death of Martin Luther King Junior in 1968, Seth's troop was ordered to patrol the city streets with fixed bayonets to put down the rebellions resulting from Dr. King's assassination.  "It was the saddest day of my life," Seth remembers, "and I could never identify again with the aims of the armed forces or the government."
Upon returning to the United States from Vietnam, Seth was swept up in the Black Liberation movement and joined the Black Panther Party.  He worked in the free breakfast for children program and began dedicating his life to the betterment of Black people.  His knowledge of the effects of racism on the Black community convinced him that the Black Panthers' program of community service ad community self-defense was what was needed.  His work, like that of so many others, was disrupted by COINTELPRO.  Fearing further attacks, he went underground, beleiving it a better way to protect the work of the Black Panther Party and the Black movement in general.
Robert Seth Hayes had two children prior to his arrest and imprisonment, and he has remained closely involved their lives and upbringing, despite the difficulties presented by his long incarceration.  His son, Chunga, lives and works in Atlanta.  His daughter, Crystal, herself mother of 9-year-old Myaisha, is a student at Mount Holyoke College in Western Massachusetts.  Seth is a doting grandfather and calls his family "the loves of my life."  He describes his relationship with Crystal this way, "She has had the most intense impact on my life, always questioning, full of joy and insight, grasping lessons and maintaining her own dreams.  She has kept me striving always to expand my knowledge and illuminate my principles, as I struggle to stay abreast of her questioning mind."
While in prison, Seth was diagnosed wwith Type II diabetes.  He was often extremely ill and had great difficulty procuring the necessary healthcare and has needed the help of his lawyers and some state political leaders in order to get adequate treatment.  He also suffered from Hepatitis C.
While in prison, Seth worked for the betterment of the community in which he lived.  He has participated in programs with the NAACP, the Jaycees and other organizations and has worked as a librarian, pre-release advisor and AIDS counsellor. Whenever possible, he has taken college courses. He was also a longtime advisor and collaborator in the annual Certain Days Freedom for Political Prisoners Calendar project.
---
More about Robert "Seth" Hayes on the Kersplebedeb website:
Other resources: