Sept 22: Confronting Medical Violence: Conversations to Decolonize Healthcare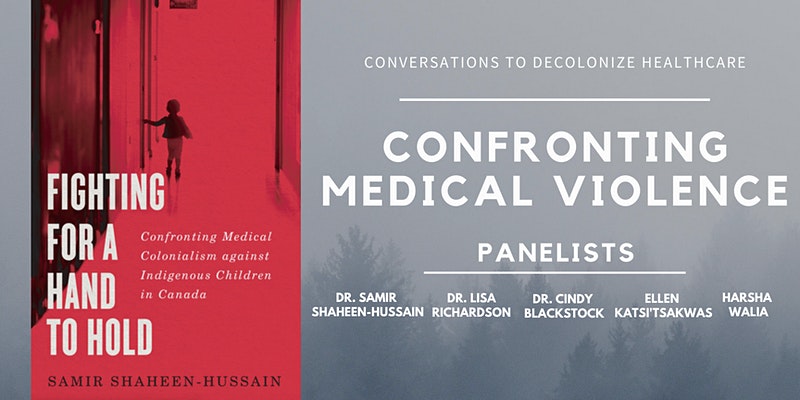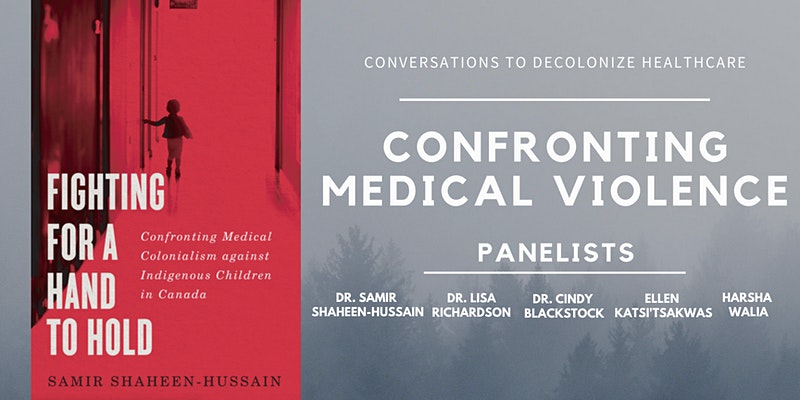 This panel will discuss the history and ongoing medical colonialism that perpetuates anti-Indigenous racism in healthcare
About this Event
Fighting for A Hand to Hold exposes the Canadian medical establishment's role in the displacement, colonization, and genocide of Indigenous Peoples — colonial genocide. Through meticulously gathered government documentation, historical scholarship, media reports, public inquiries, and personal testimonies, Dr. Samir Shaheen-Hussain connects the draconian medevac practice with often-disregarded crimes committed against and medical violence inflicted upon Indigenous children across the country for more than a century and a half.
This panel will discuss the history and ongoing medical colonialism that prevents Indigenous communities from attaining internationally recognized measures of health and social well-being because of a pervasive culture of systemic anti-Indigenous racism that persists in the Canadian public health care system— and in capitalist settler society at large.
Panelists will draw on the innovative work of Indigenous scholars and activists to conclude that calls for reparations, restitution (including land reclamation), and self-determination for Indigenous Peoples is critical to achieve reconciliation in Canada.
When: Tuesday, September 22nd from 5-7pm
Where: Via Zoom – Sign up for Zoom link
Twitter and Instagram: @DrsDefundPolice
Register (for free) on Eventbrite here

We strongly encourage allied health students, interested community members, physicians, and scholars-at-large to join this very important discussion!
Register (for free) on Eventbrite here
Fighting for a Hand to Hold can also be purchased from leftwingbooks.net