Settler forgetting in Saulnierville: the Sipekne'katik Mi'kmaw fishery as reminder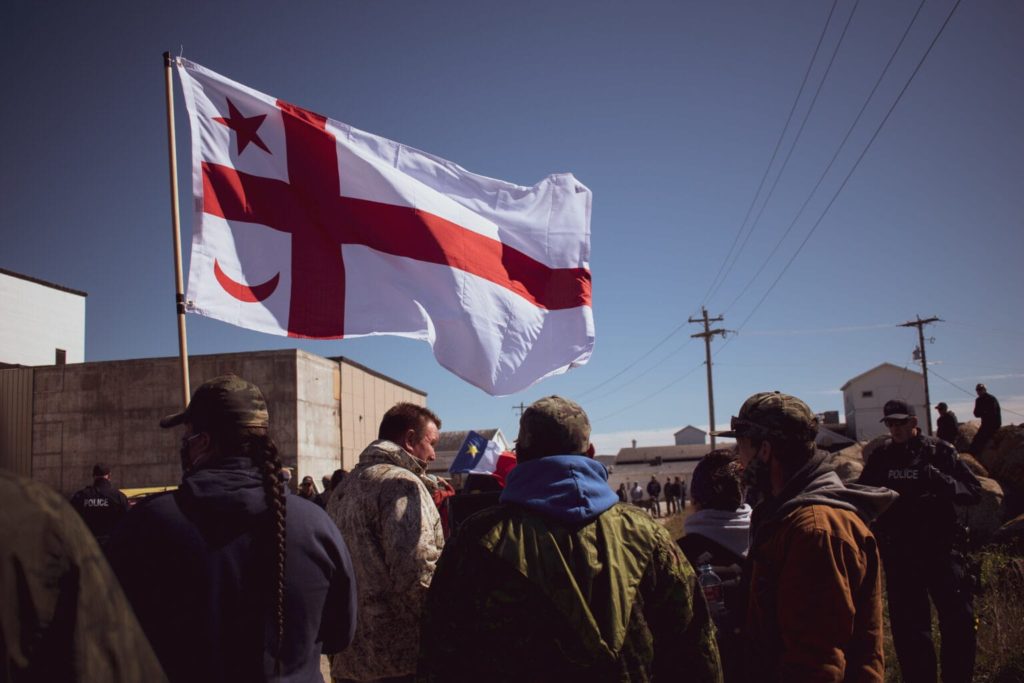 By Mercedes Peters
One of the first things you're taught when you're training to be a historian in Canada is that Canadians have a memory problem. It can be a little jarring to some. This reality didn't come as much of a shock to my system, though, because as a Mi'kmaw woman training to be a historian, I had learned that lesson in childhood and brought it to school with me. In a way, all Mi'kmaq are trained to be historians from birth. This isn't only because we have to uphold our responsibilities to the land, our ancestors, and future generations. It's also because we live in a world determined to erase and write new narratives over our existence, designed to invent claims of settler ownership where there are none and to oppress those who stand in the way of that ownership.
We as Mi'kmaq have rights that predate the existence of Canada. And as settlers began to move into our territory centuries ago, we made treaties with them—not to create rights, but to remind settlers that we had them, to protect our rights. We are taught as Mi'kmaq, not only to be memory-holders for ourselves, but to remind Canadians who live in Mi'kma'ki of the agreements that govern our territory, and the responsibilities they have. And because it is my responsibility to serve those reminders, and I've been doing this for a while, I would venture to argue that the Canadian issue with memory isn't a benign one. See, we're not just dealing with a regular memory problem: Canadians have a problem with deliberate forgetting.
Read the rest of the article here.