Speculative Fiction, Resistance, and Social Change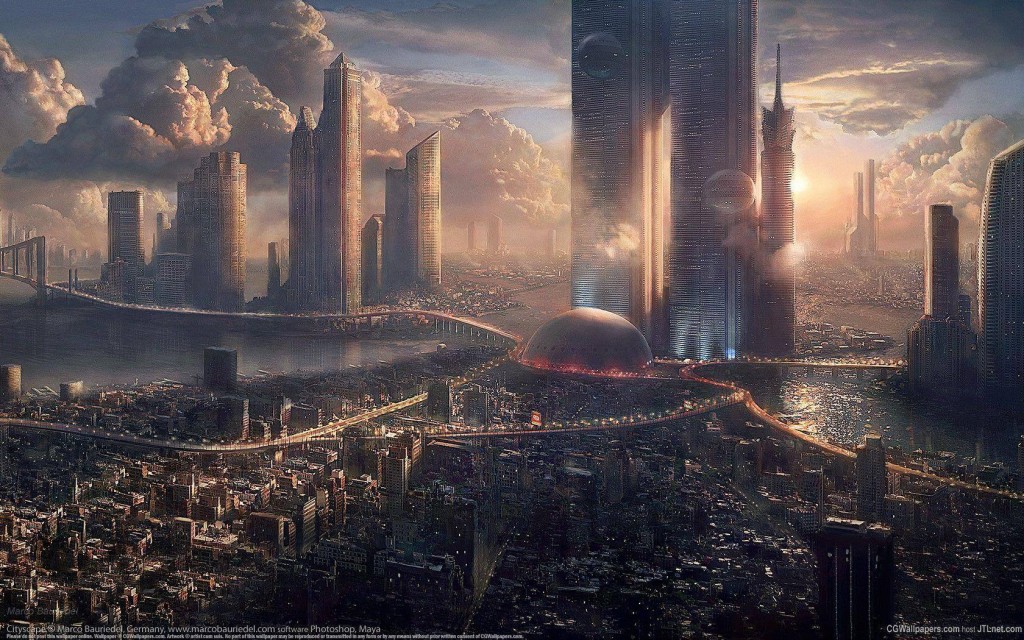 WHEN: Thursday, May 24 at 7pm
WHERE: Q-PIRG Concordia, 1500 de Maisonneuve Ouest, Room 204 (Guy Metro)
FACEBOOK: https://www.facebook.com/events/172388626754372/
Speculative fiction has a long history of creating stories that challenge our assumptions about what is possible. Some say that this makes it a natural tool for aiding social justice movements. Others would argue that speculative fiction, like other literary genres, merely springs from and reinforces current social mores and ways of thinking.
This panel will bring together writers of speculative fiction to discuss and debate such issues as the role of dystopian and utopian fiction as social commentary, whether science fiction's technophilia reinforces capitalist and imperialist thinking, and to what extent is speculative fiction inclusive of works by women, racialized people, and the lgbtqia+ community.
This event is FREE, though there will also be some nifty radical science fiction books you can purchase.
PANELISTS
H. Nigel Thomas (moderator) is the author of ten books: four novels: Spirits in the Dark (shortlisted for the QSPELL Hugh MacLennan Fiction Award), Behind the Face of Winter, Return to Arcadia, and No Safeguards ( finalist for the Paragraphe Hugh MacLennan Prize for Fiction in 2015); three collections of short stories: How Loud Can the Village Cock Crow,  Lives: Whole and Otherwise, and When the Bottom Falls Out and Other Stories; a collection of poems, Moving Through Darkness; and two works of non-fiction: From Folklore to Fiction: A Study of Folk Heroes and Rituals in the Black American Novel and Why We Write: Conversations with African Canadian Poets and Novelists. He is a former Montreal high-school teacher and retired professor of United States literature at Université Laval. He is the founder and English-language coordinator of Lectures Logos Readings.
Claudie Arseneault: Squids, bread, and hot air balloon have little in common… except how much nerdy squeeing they can draw out of Claudie. Excitable and passionate, Claudie writes quirky science-fiction and fantasy that lets the best tropes shine through, haters be damned, and her love for sprawling casts invariably turns her novels into multi-storylined wonders. As an aromantic and asexual writer, she gives full breadth to stories that centre platonic relationships. Her latest novel, Baker Thief, features a bigender aromantic baker and explores romantic narrative arcs applied to aromantic characters. Claudie is also well-known for her database of aro and ace characters. Claudie is also a founding member of The Kraken Collective, a group of indie writers who love queer SFF, and she is devoted to its promotion. Find more on her website at http://claudiearseneault.com/!
Paige Cooper's stories have appeared in The Fiddlehead, West Branch, Michigan Quarterly Review, Gulf Coast Online, Canadian Notes & Queries, The New Quarterly, and have been anthologized in The Journey Prize Stories and Best Canadian Stories. She's a fiction editor at Cosmonauts Avenue and her first book, Zolitude, came out this year with Biblioasis.
Su J. Sokol is a social rights activist and a writer of speculative, liminal, and interstitial fiction. A former legal services lawyer from New York City, she now makes Montréal her home. Cycling to Asylum, Su's debut novel, was long-listed for the Sunburst Award for Excellence in Canadian Literature of the Fantastic. Her short fiction has appeared or is upcoming in The Future Fire, Spark: A Creative Anthology, the TFF 10th Anniversary Anthology, Glittership: an LGBTQ Science Fiction and Fantasy Podcast, the Glittership: Year One anthology, and After the Orange by B-Cubed Press. Her new novel, Run J Run, is scheduled to come out in 2019 with Renaissance Press.
CHILDCARE
If you require childcare, please contact the organizers at info@kersplebedeb.com 48 hours before the event.
ACCESSIBILITY INFORMATION
QPIRG Concordia is a wheelchair accessible and scent-free space see http://www.qpirgconcordia.org/accessibility/ for further details
This event is being organized with support from QPIRG McGill.