Writings by Anti-Imperialist Political Prisoner David Gilbert
David Gilbert, a longtime anti-racist and anti-imperialist, first became active in the Civil Rights movement in 1961. In 1965, he started the Vietnam Committee at Columbia University; in 1967 he co-authored the first Students for a Democratic Society pamphlet naming the system "imperialism"; and he was active in the Columbia strike of 1968. He went on to spend a total of 10 years underground, building a clandestine resistance.
David has been imprisoned in New York State since 10/20/81, when a unit of the Black Liberation Army along with allied white revolutionaries tried to get funds for the struggle by robbing a Brinks truck. This tragically resulted in a shoot-out in which a Brinks guard and two police officers were killed. David is serving a sentence of 75 years (minimum) to life under New York State's "felony murder" law, whereby all participants in a robbery, even if they are unarmed and non-shooters, are equally responsible for all deaths that occur.
This week he was granted clemency by the outgoing governor of New York, which will allow him to go before a parole board after 40 years in prison. We are filled with hope and joy that David is one step closer to finally getting outside the prison walls!
While inside, David has written extensively, both political analysis and memoir. Many of his writings are available at kersplebedeb.com/posts/category/authors/gilbert/.
Below are works published in physical editions and available from LeftWingBooks.net.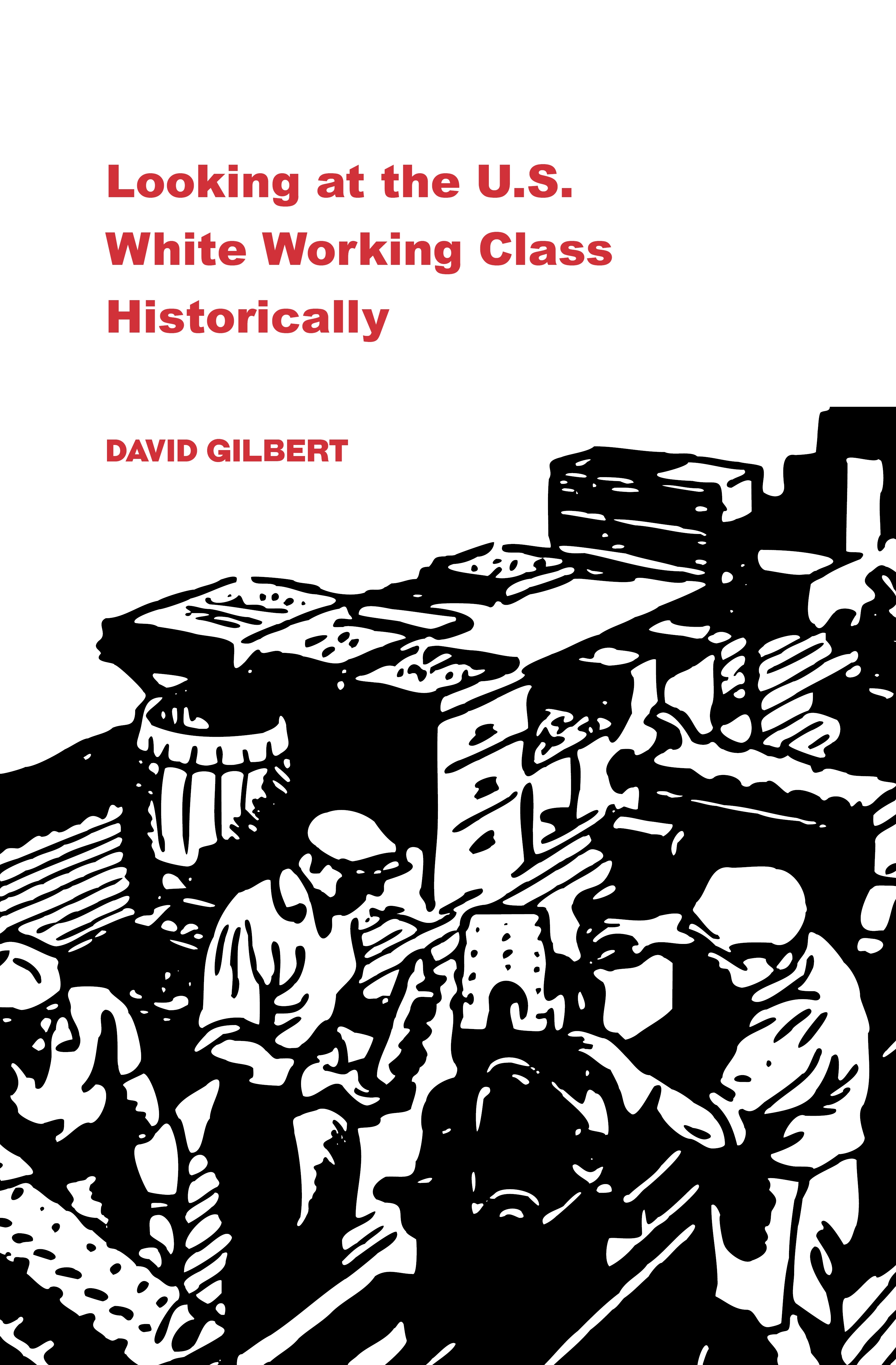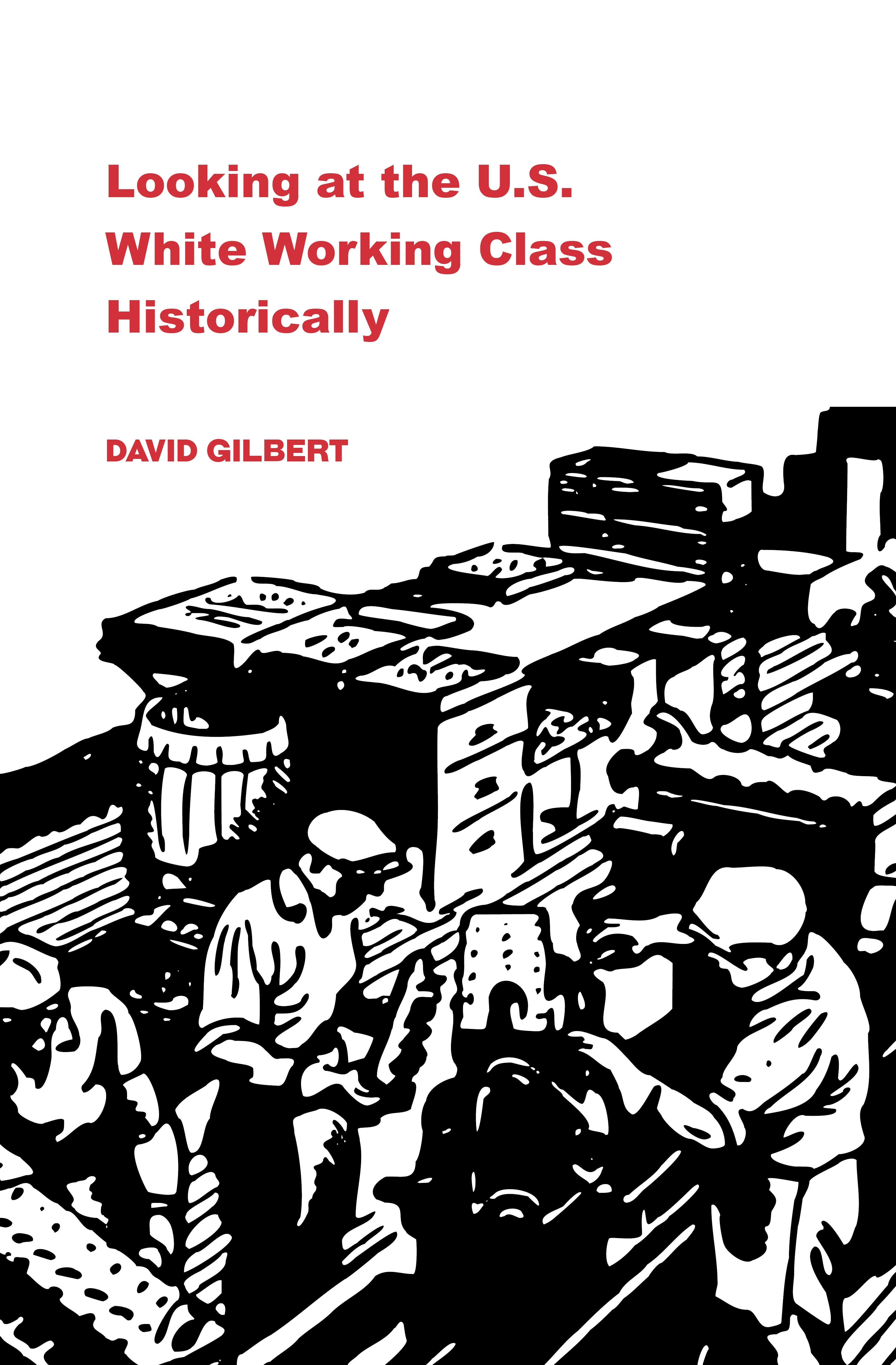 Looking at the U.S. White Working Class Historically [on sale this month!] tackles one of the supreme issues for our movement, the contradiction embodied in the term "white working class." On the one hand there is the class designation that should imply, along with all other workers of the world, a fundamental role in the overthrow of capitalism. On the other hand, there is the identification of being part of a ("white") oppressor nation. Gilbert seeks to understand the origins of this contradiction, its historical development, as well as possibilities to weaken and ultimately transform the situation.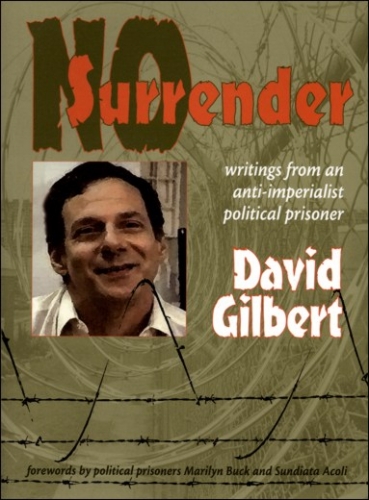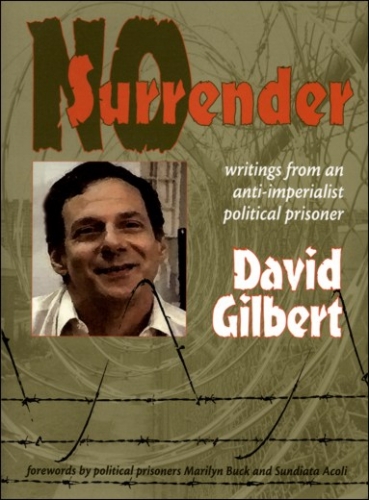 No Surrender: Writings from an Anti-Imperialist Prisoner
This first collection of David Gilbert's prison writings is a unique contribution to our understanding of the most ambitious and audacious attempts by white anti-imperialists to build an underground movement "within the belly of the beast." With unsparing honesty (and unfailing humor), he discusses the errors and successes of the WUO and their allies; the pitfalls of racism, sexism, and ego in revolutionary organizations; and the possibilities and perils facing today's growing anti-imperialist resistance. Includes forewords by political prisoners Marilyn Buck and Sundiata Acoli.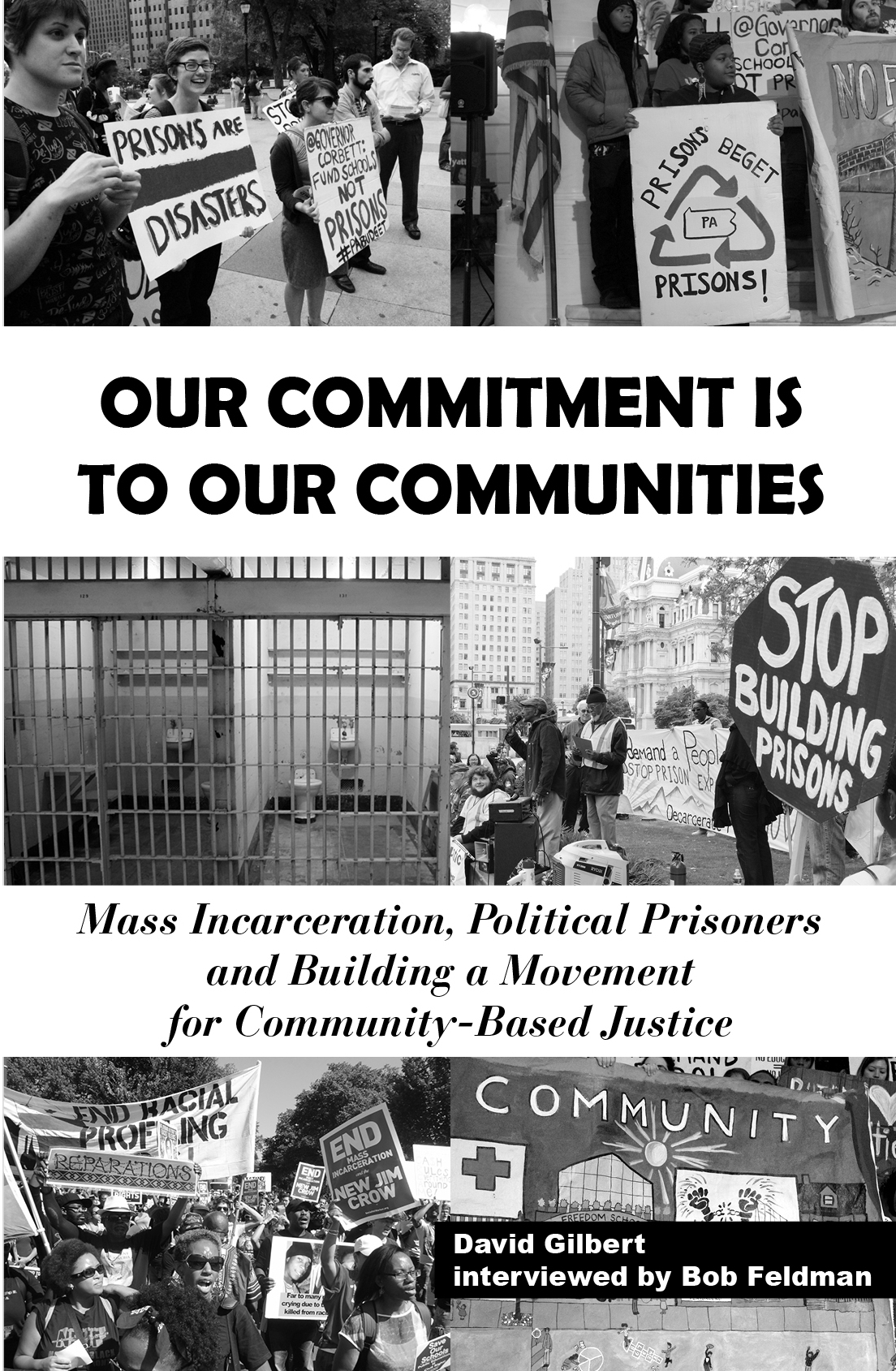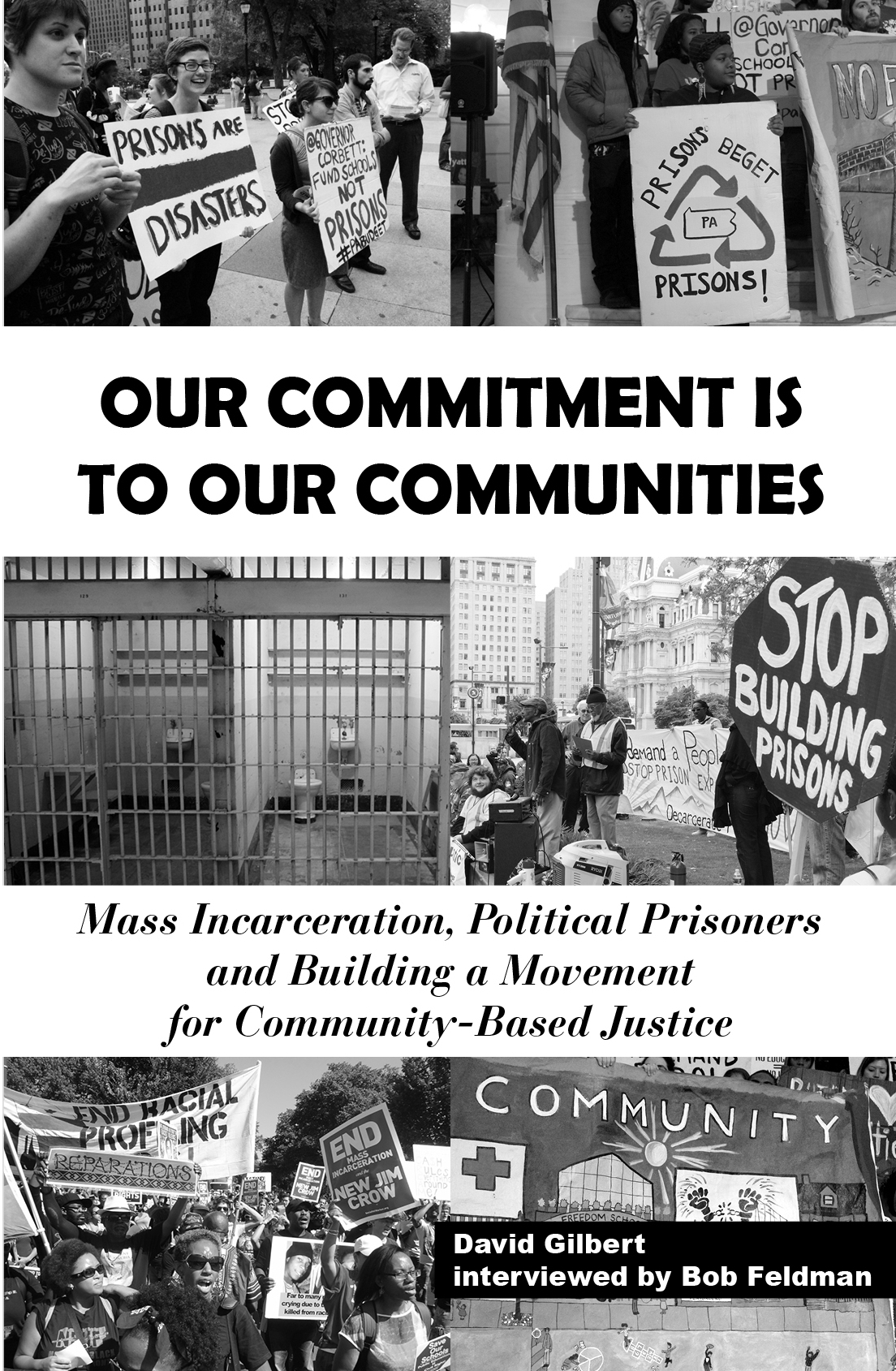 Our Commitment is to Our Communities: Mass Incarceration, Political Prisoners and Building a Movement for Community-Based Justice. In the 2014 Certain Days calendar, David Gilbert wrote that the "War on Crime" which began in the early 1970s was in fact a conscious government counterinsurgency strategy to decimate and disrupt Black and other people of color communities across the United States. In this pamphlet, interviewed by Bob Feldman, David uses this observation as his starting point to discuss the ongoing catastrophe that is mass incarceration, connecting it to the continued imprisonment of political prisoners and the challenges that face our movements today.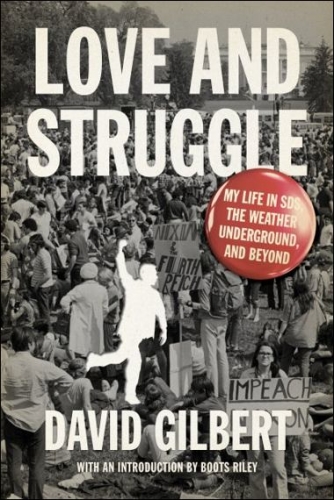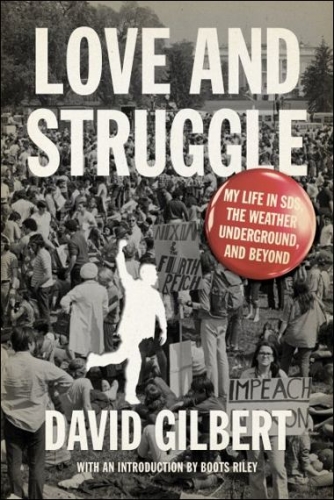 Love and Struggle: My Life in SDS, the Weather Underground, and Beyond. A nice Jewish boy from suburban Boston—hell, an Eagle Scout!—David Gilbert arrived at Columbia University just in time for the explosive Sixties. From the early anti-Vietnam War protests to the founding of SDS, from the Columbia Strike to the tragedy of the Townhouse, Gilbert was on the scene: as organizer, theoretician, and above all, activist. He was among the first militants who went underground to build the clandestine resistance to war and racism known as "Weatherman." And he was among the last to emerge, in captivity, after the disaster of the 1981 Brinks robbery, an attempted expropriation that resulted in four deaths and long prison terms. In this extraordinary memoir, written from the maximum-security prison where he has lived for almost thirty years, David Gilbert tells the intensely personal story of his own Long March from liberal to radical to revolutionary.