Victory! Shaka Zulu Transferred!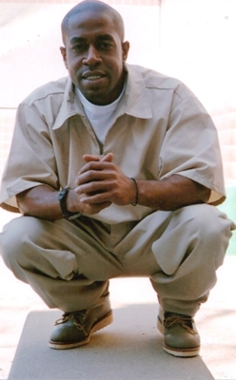 Comrades and those who are fast becoming Comrades –
We have a victory! Our enemy buckled under the People Power you sent there way. We in NABPP-PC say that unity passes through struggle. Hopefully these last 60 days brought you all closer to realizing that the Power of the People is Stronger than the walls of Repression.
On 2-26-15 I was transported to South Woods State Prison. About 10 minutes before crossing into Philadelphia (PA) – deep into South Jersey. I was placed in a specially designed Isolation Unit that hold only 20 men (more on this place in a forthcoming letter). I am compelled by enemy sanction to complete my 55 days stuck in this kage.
I want to say, "All Power to the People!" And Sincerely extend Panther Love to you all. My new address is:
Shaka Zulu #244128/661323-B
S.W.S.P.
215 Burlington Road
Bridgeton, New Jersey
08302
Chairman Shaka Zulu
NABPP-PC
---
For background information on why Shaka Zulu required transfer from Northern State Prison, see this previous article.